The previous parts of this series are:
By popular demand we've published this post which contains most of the custom design files for our delta printer.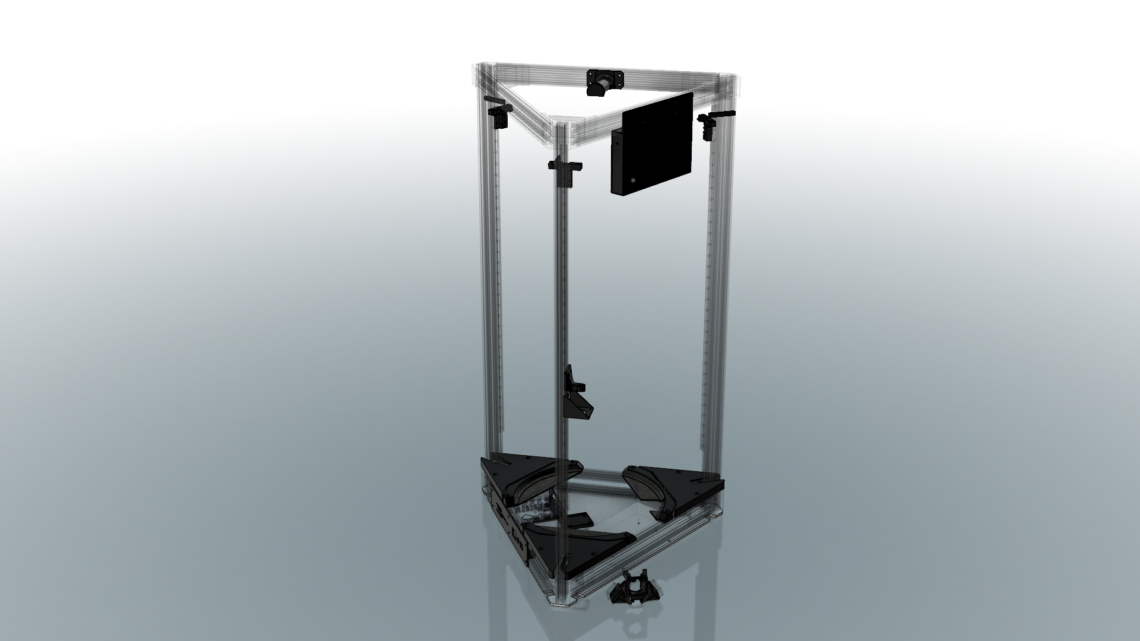 The Parts
First we'll quickly go through the different parts. You'll find the files at the very bottom of this blog post.
Bed Holders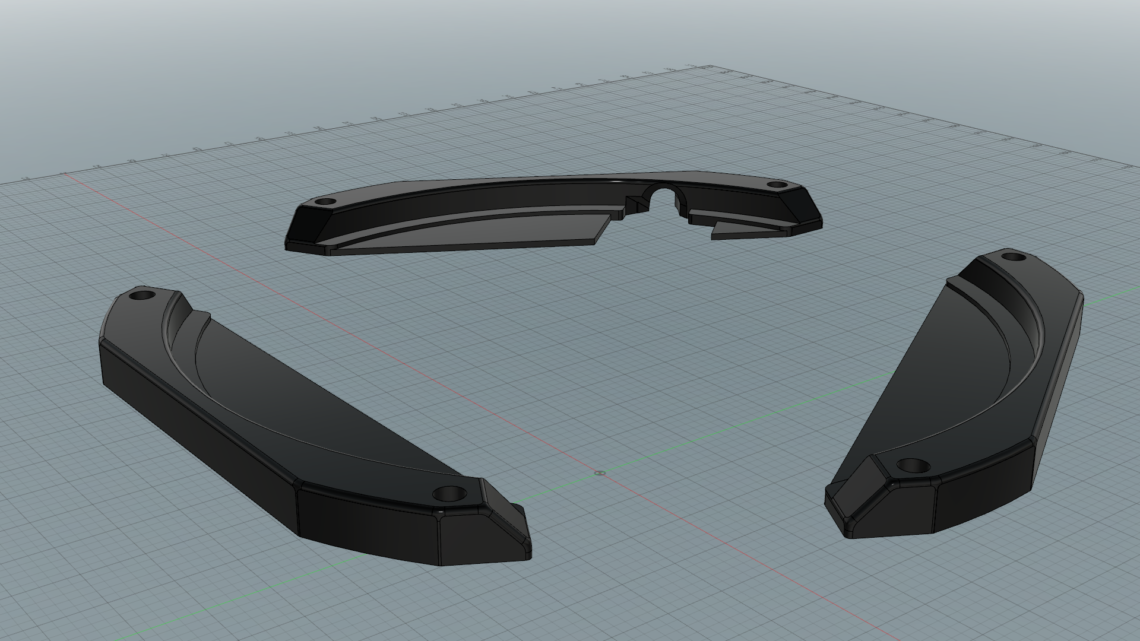 These three parts come in two different designs. One of these have room for the heater cable such that it remains hidden after assembly. It is customized for our specific heater.
We've glued 4mm cork to the horizontal surfaces to protect it from the heat. The parts themselves are printed in PETG for better heat resistance.
Filament Spool Holder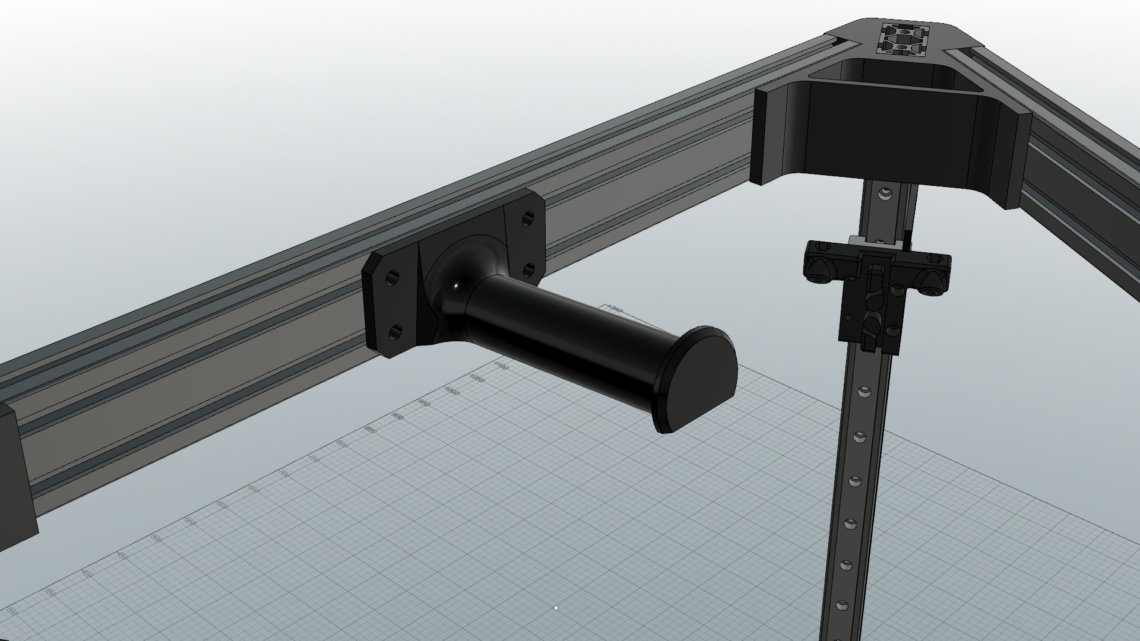 A simple filament spool holder. The tip is Ø 37 mm, so no joy for spools with smaller inner diameter.
Carriages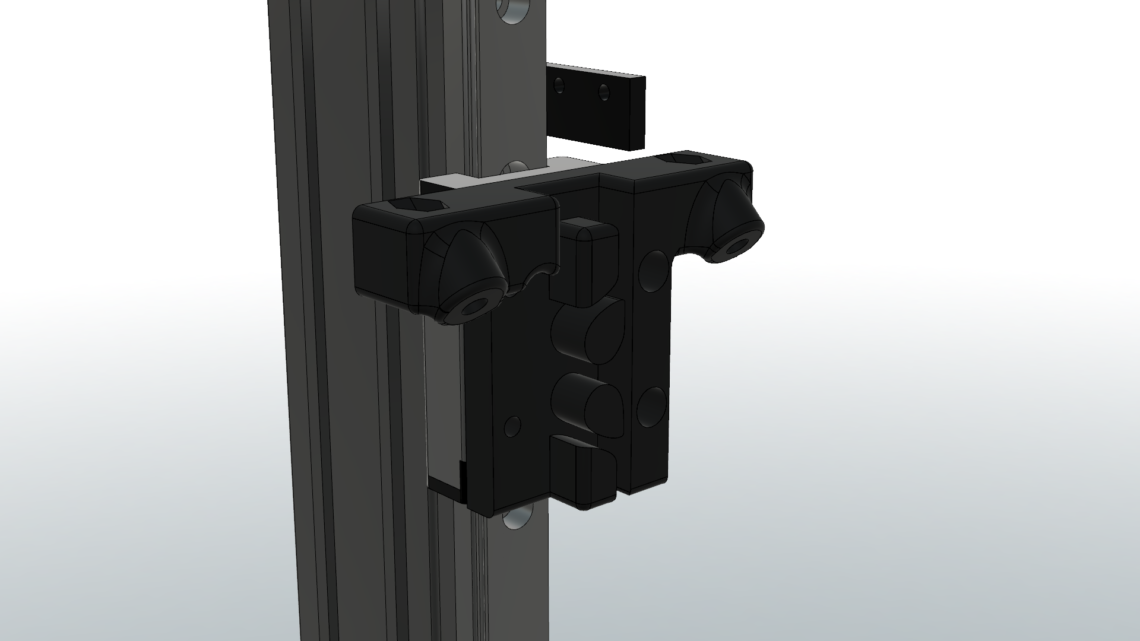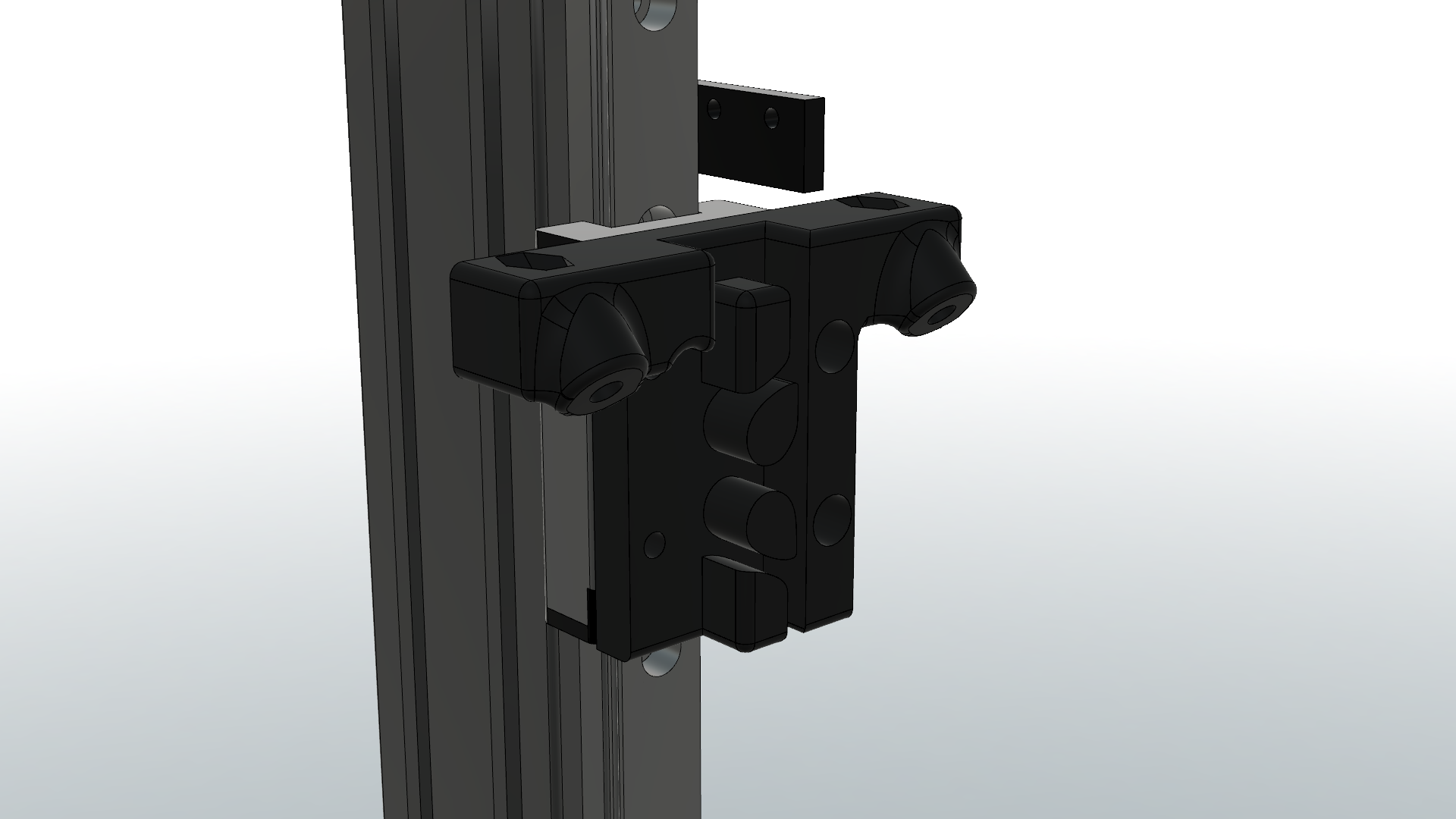 These parts are made for magnetized ball joints and 6 mm GT2 belts. See part 1 for what linear guide rails and rods we use.
End Stop Switch Mounts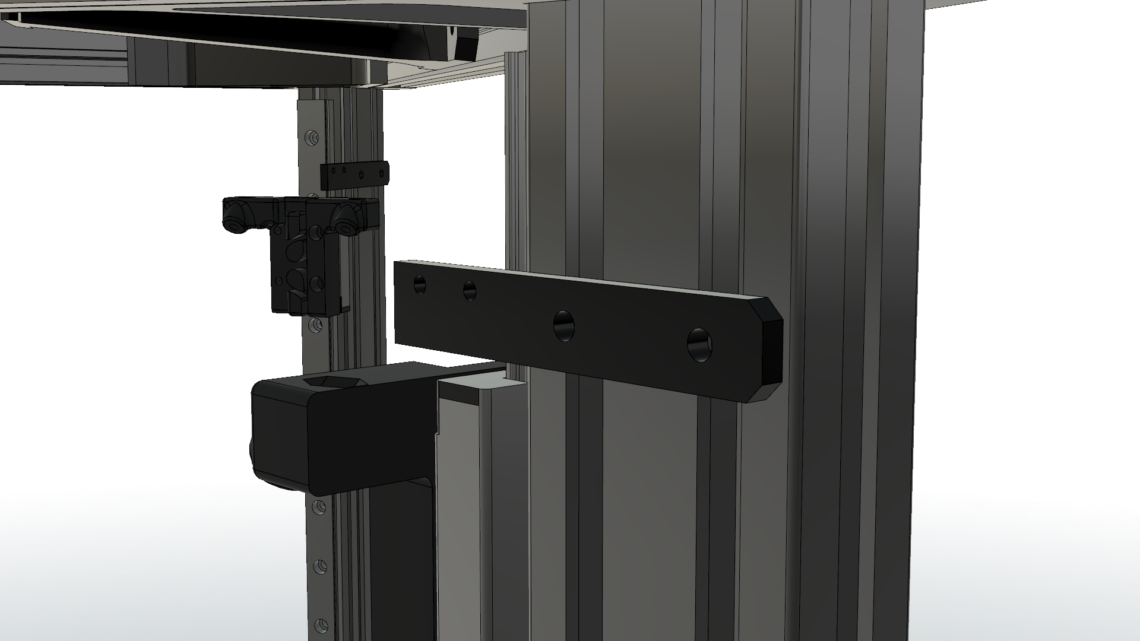 Very simple mounts for the end stop switches.
Extruder Mounts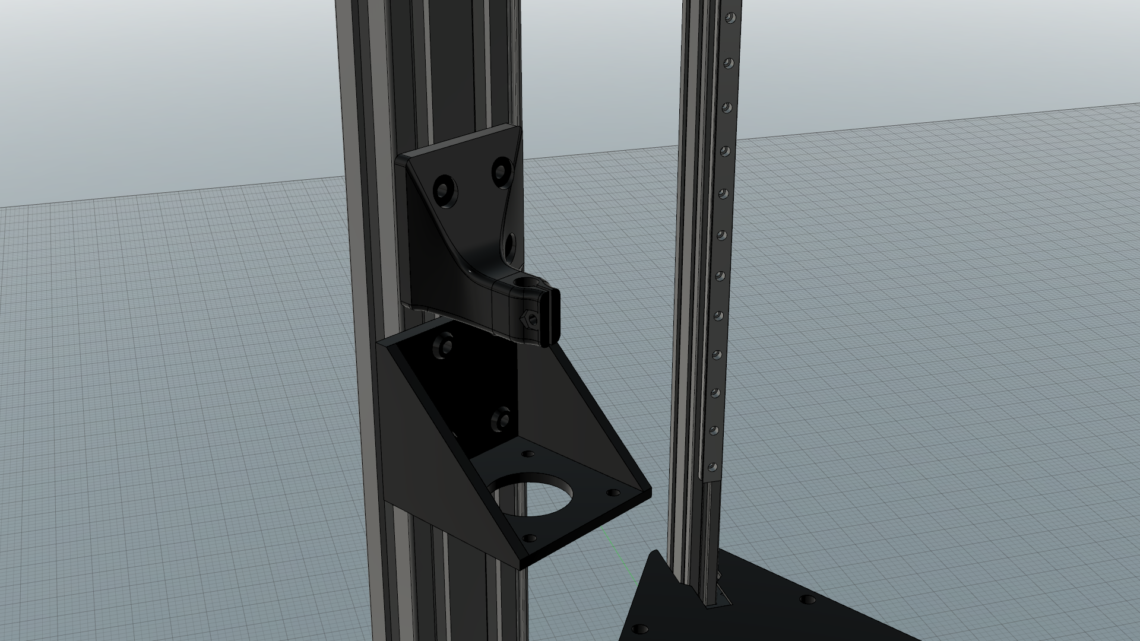 This consists of two different parts: a mount for the extruder motor and a support mount for the flex shaft tube. For more info on these parts, see part 4.
Touch Screen Enclosure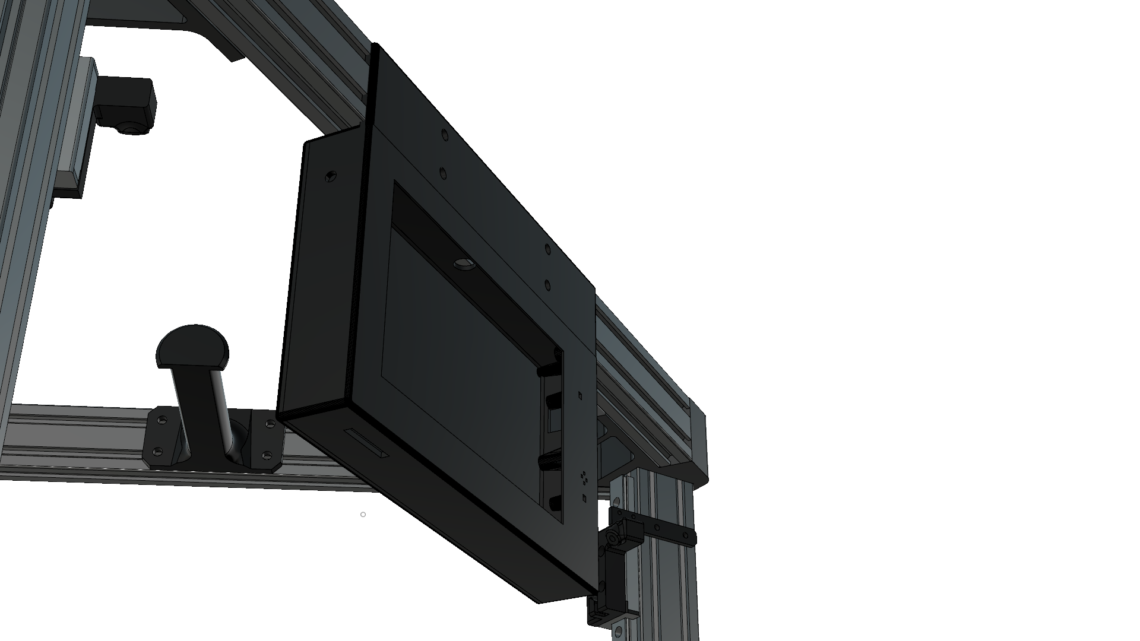 A modified version of DC42's enclosure.
Electronics Mount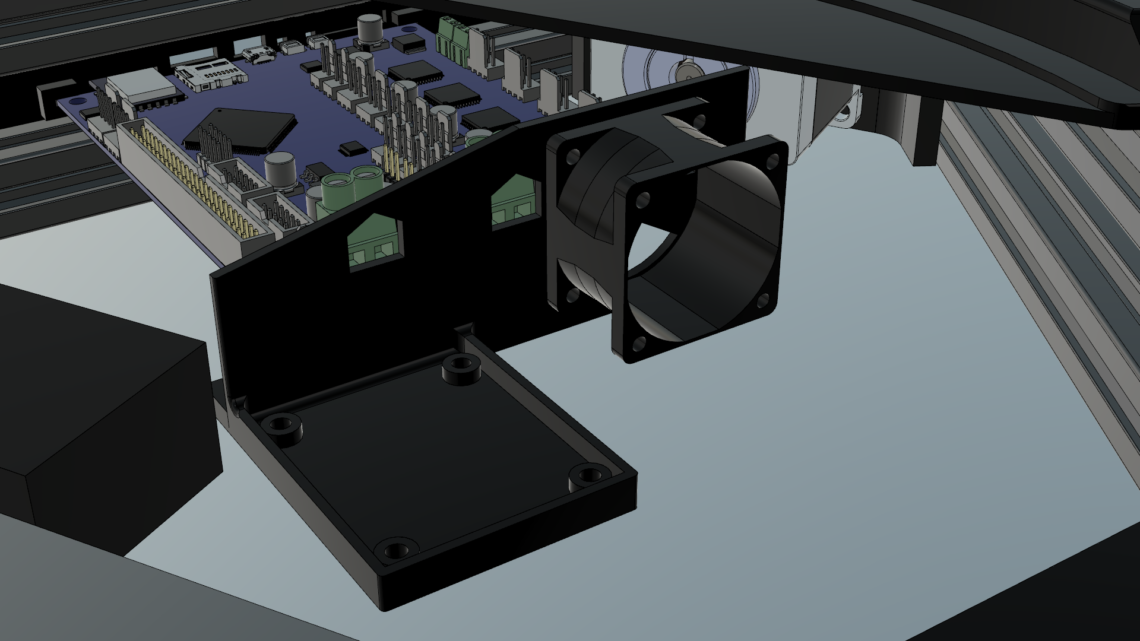 This is also a modified version of DC42's similar part. M3 inserts are needed for some of the mounting. We've also included a cover for the SSR to avoid getting 220 V in your fingers. See part 3 for more information on these parts.
Electronics Panel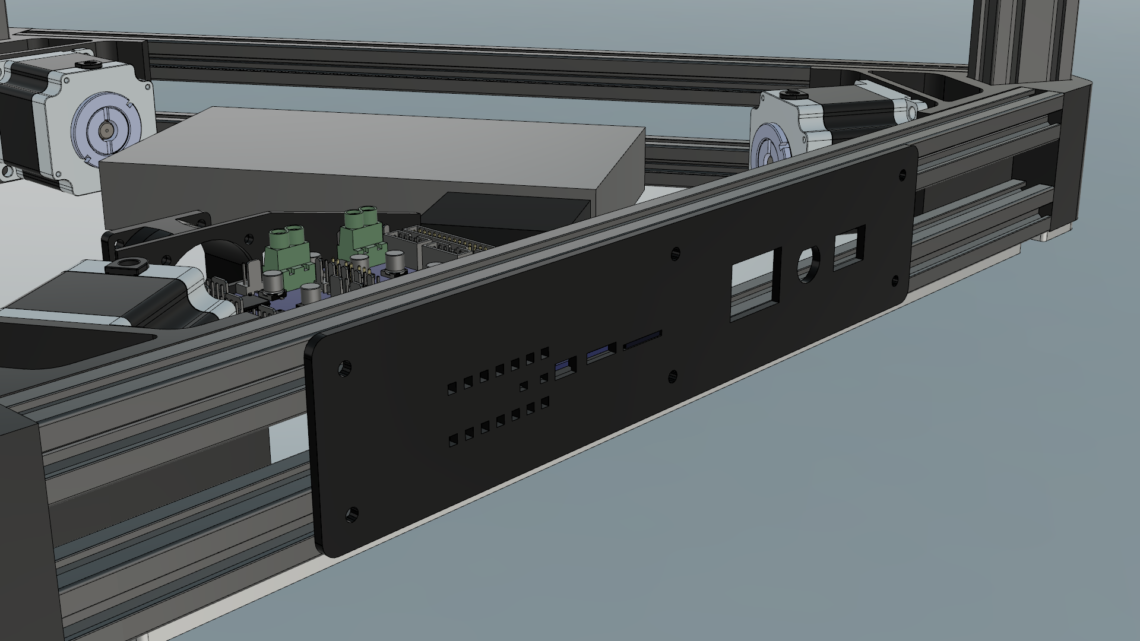 Another modified DC42 part.
Slot Covers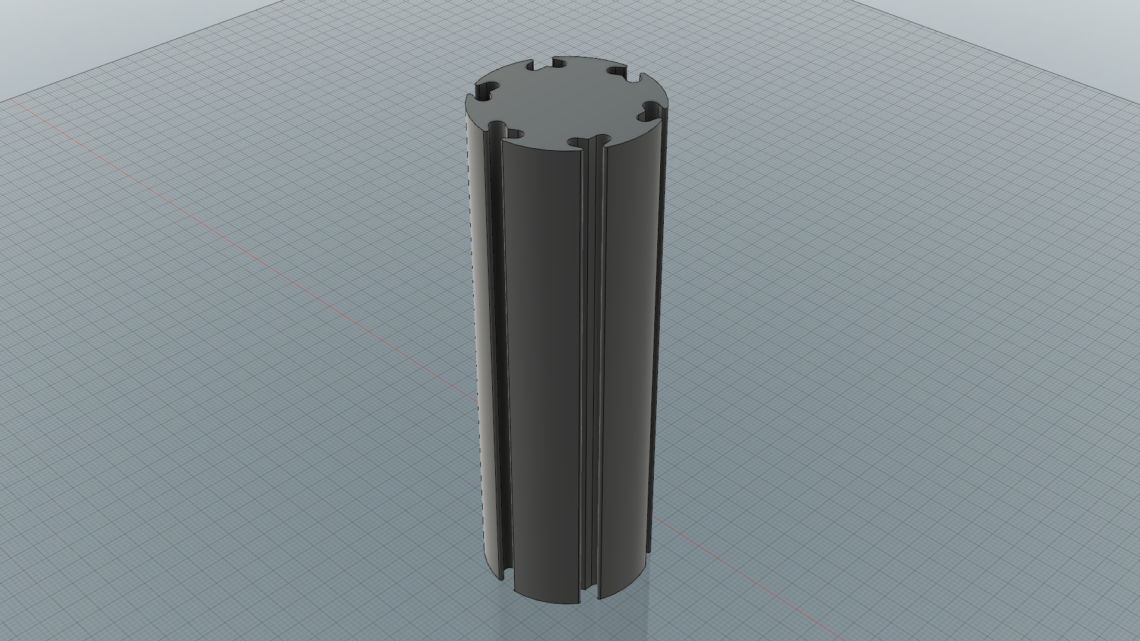 These are slot covers to cover cables hidden in the aluminium extrusion frame slots. Must be printed in vase mode.
Corner Covers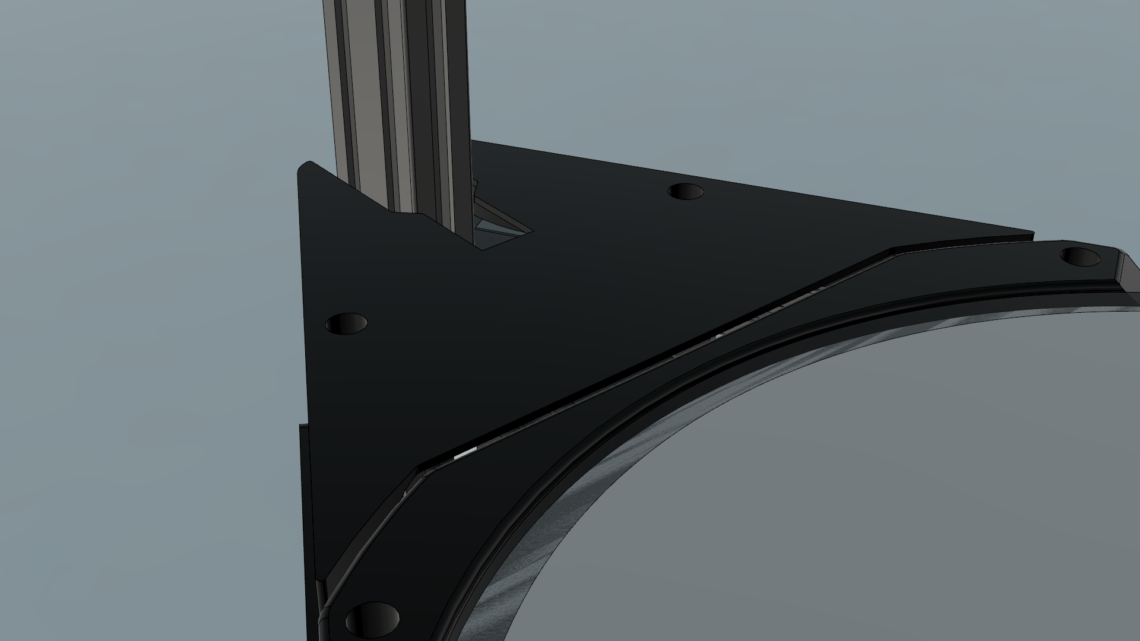 These were covered thoroughly (no pun intended) in part 6.
Bottom Plate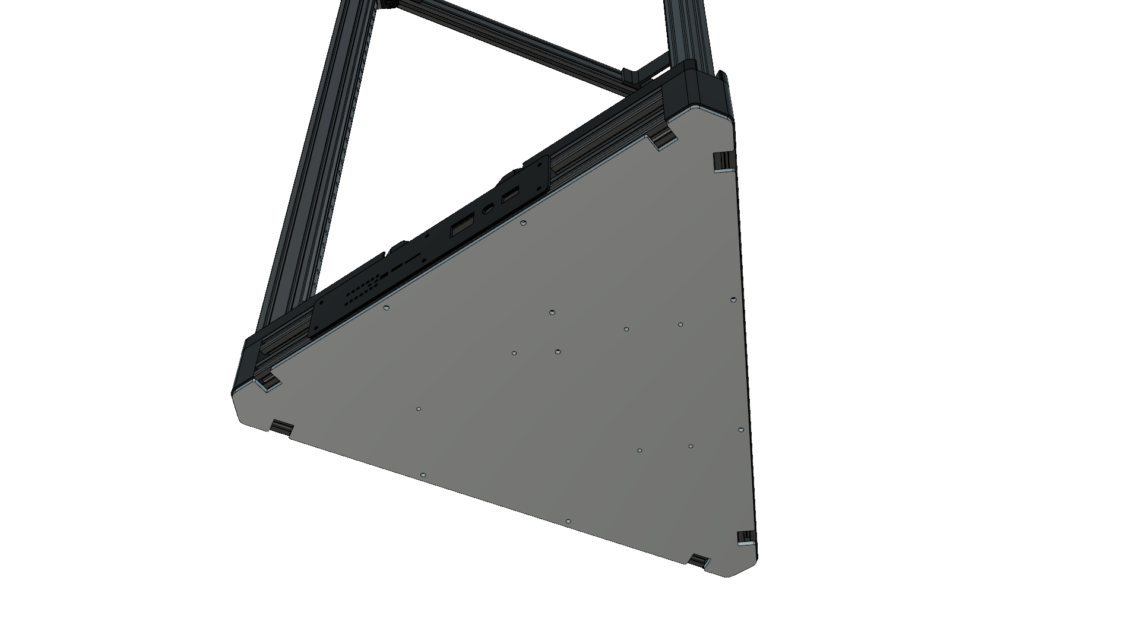 The bottom plate is laser cutted aluminium. The pockets are there if you want to mount dampers or something else to the bottom of the frame, something we haven't done. The file for this part is in DXF format.
Effector Modification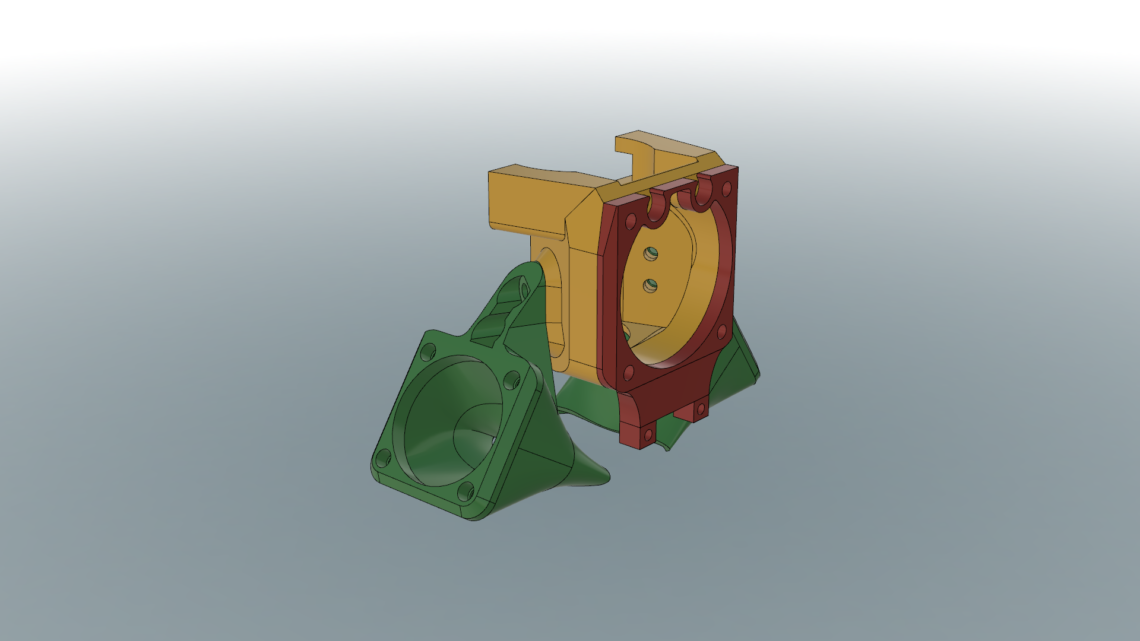 We modified parts of the Flex3Drive effector with four new parts to achieve better cooling. M3 inserts are needed for mounting. For more info on these parts, see part 4.
Files
We've chosen to upload STL files of the parts for various reasons. We will not publish STEP files or other formats.

This work is licensed under a Creative Commons Attribution-NonCommercial-ShareAlike 4.0 International License.