For Technoport 2015 we delivered two projects:
– An interactive multimedia installation which resembles Technoport's logo which was set up in the registration area at the event.
– A ping-pong ball visualizer system for the live crowdfunding event. A crazy contraption which showed the audience how much funding each contesting company had raised.
For TrønderEnergi we made the electronics for a small scale hydropower plant for Trondheim Maker Faire 2015. This small power plant visualize the principle behind hydropower.
For The Norwegian University of Science and Technology and Olympiatoppen we developed a motion capture device to measure and analyze cross-country skiing movements and techniques.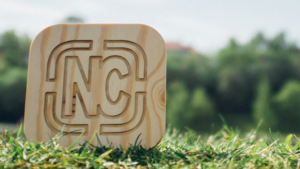 And many other companies and organizations
Our clients aren't limited to just this list. We have both ongoing and past collaborations with several other clients to whom we've made everything from quick installations and gadgets for marketing stunts to more complex industrial prototypes.