Skift Design is making an installation for the Technoport conference in Trondheim, and as a part of that they wanted a drawbot. They contacted Omega Workshop at NTNU, and got in contact with me and Gunnar who was actually making one already!
What needs to be done to make a presentable machine?
The creation presented in part 1 wasn't really non-hacker friendly, with all the gaffer tape and soda bottles. So the machine needed a makeover including:
A better pen-holding-head with the ability to adjust different lengths
A new backplate
A stand
Something more suitable than a Soda bottle as weight
The workshop at Engineering Cybernetics at NTNU created the pen-holding-head and the spools, while Skift Design created the backplate and the stand 

The pen-holding head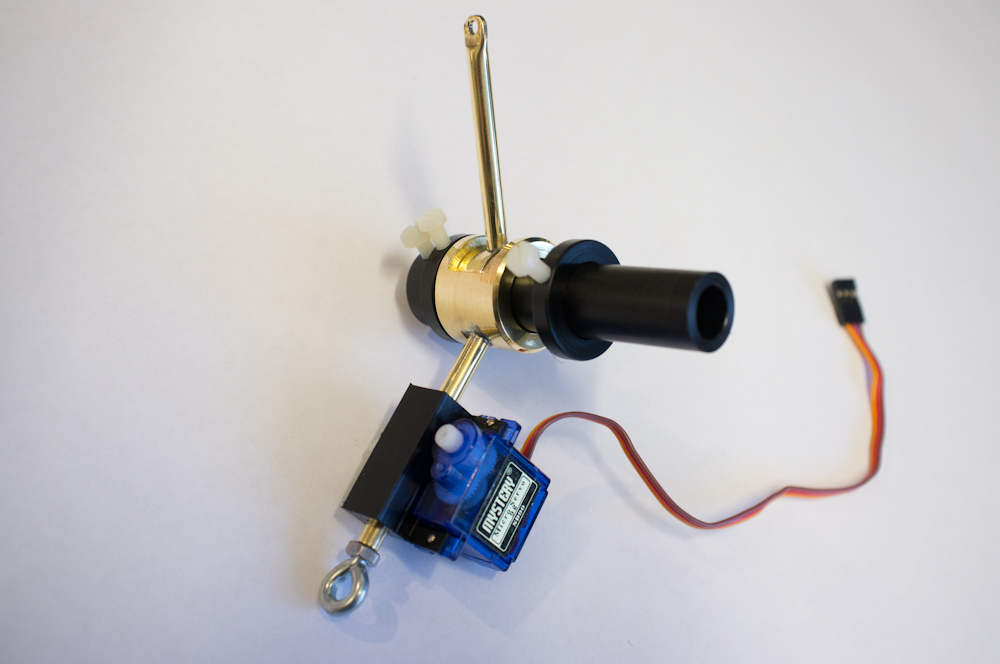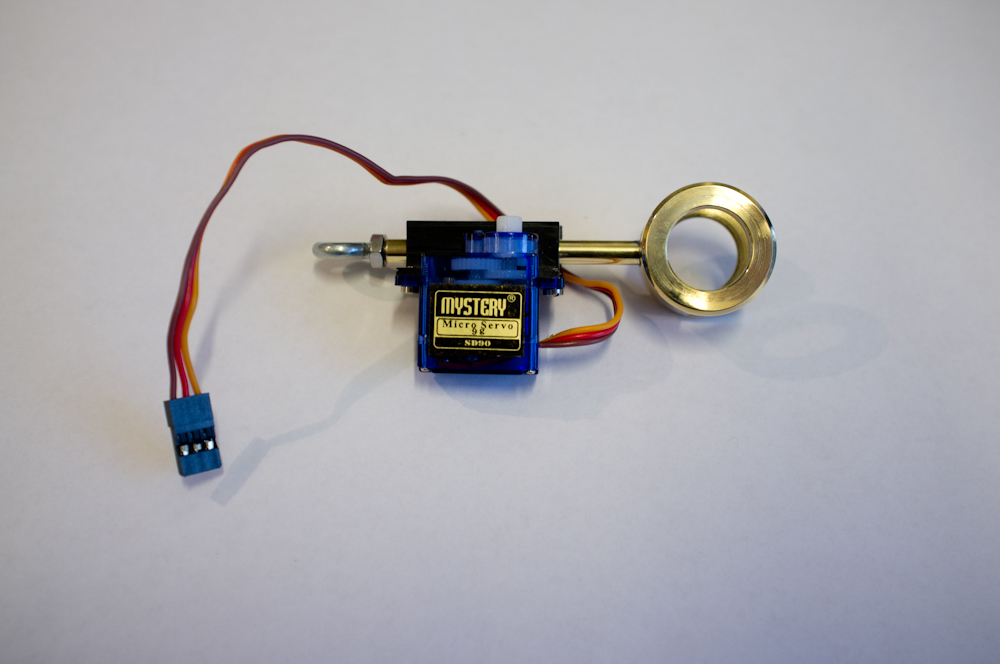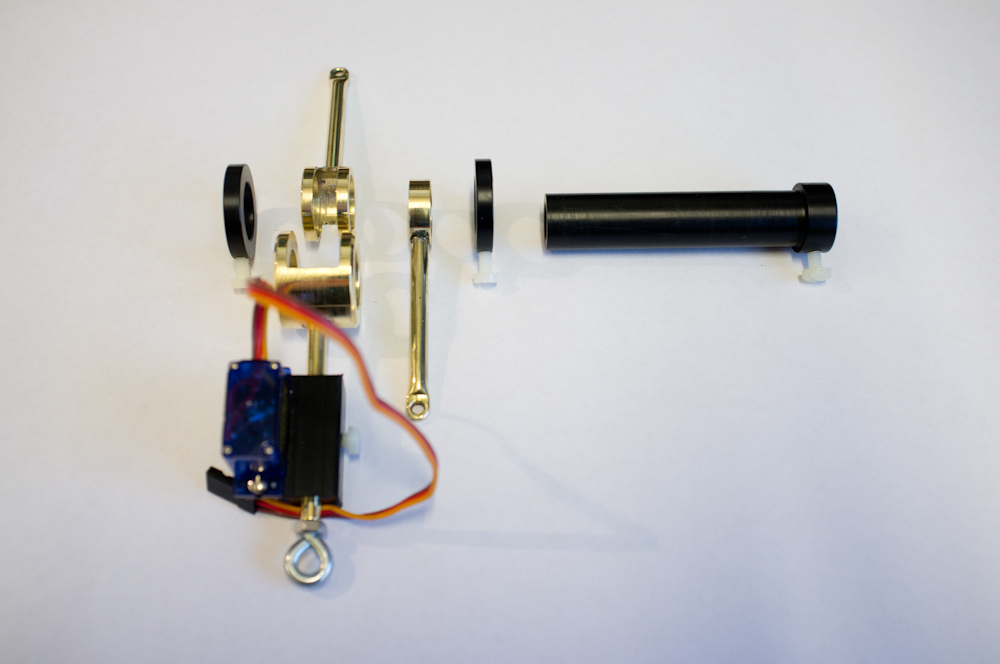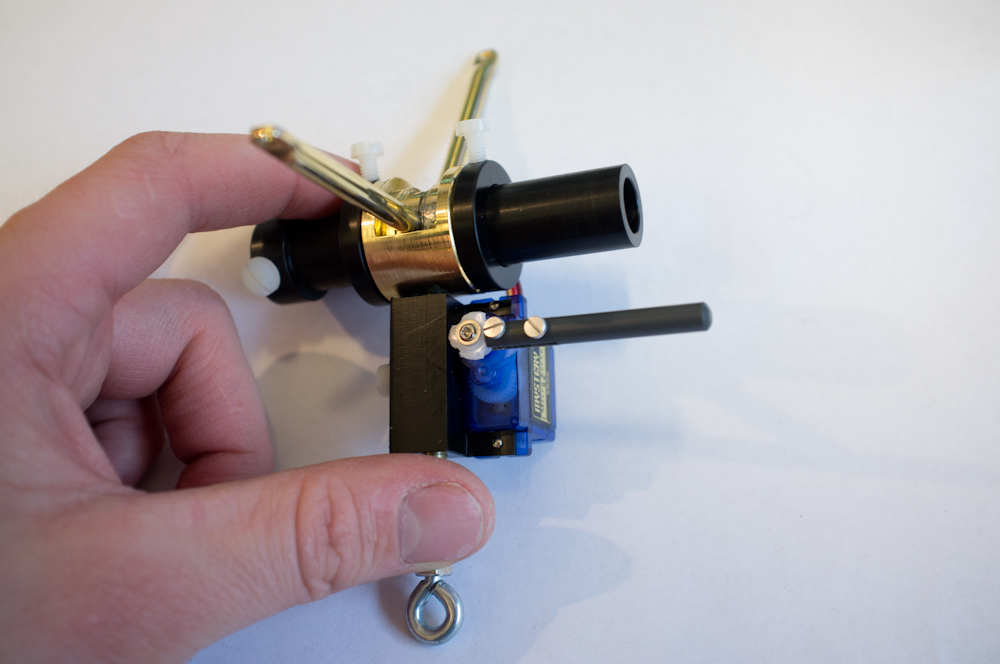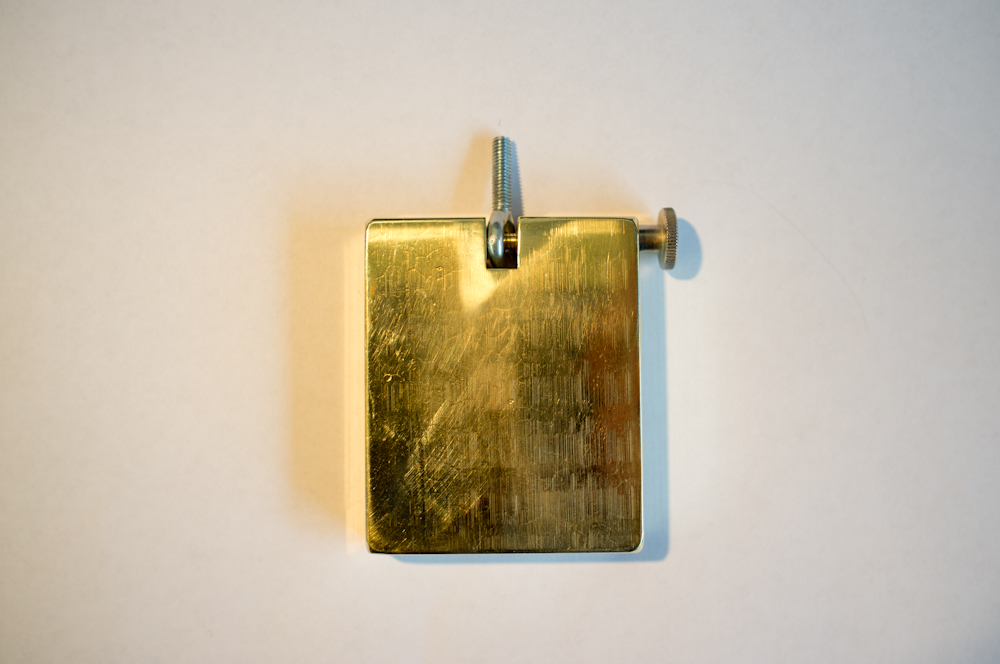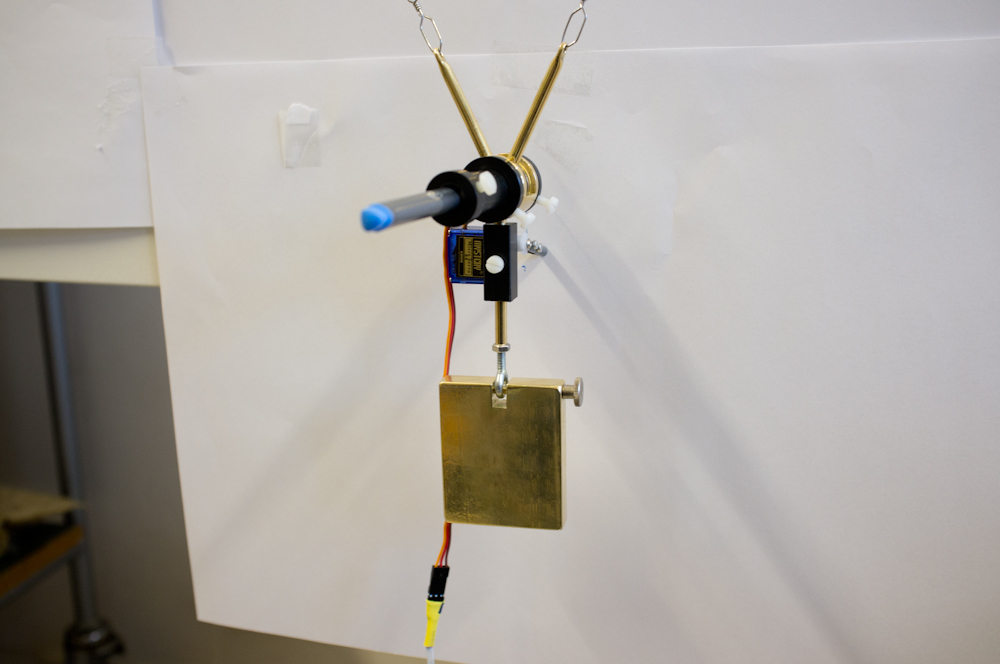 The spools
As shown in the first pictures in the Drawing section below we had some major calibration issues. After some searching we discovered that the spools had 0.6 mm difference in diameter. This resulted in a 1.9 mm difference pr. revolution, something that needed to be fixed.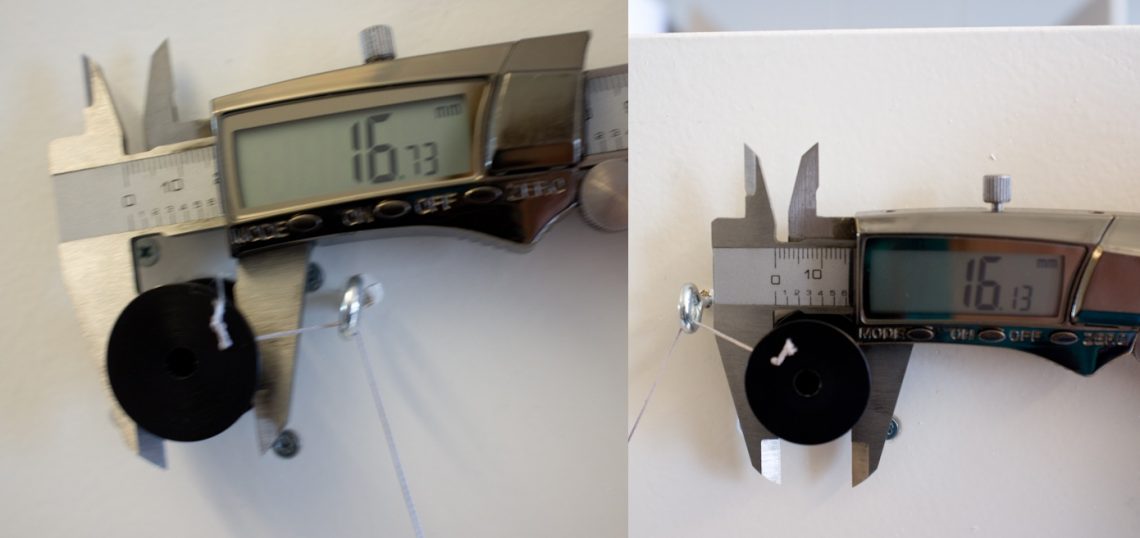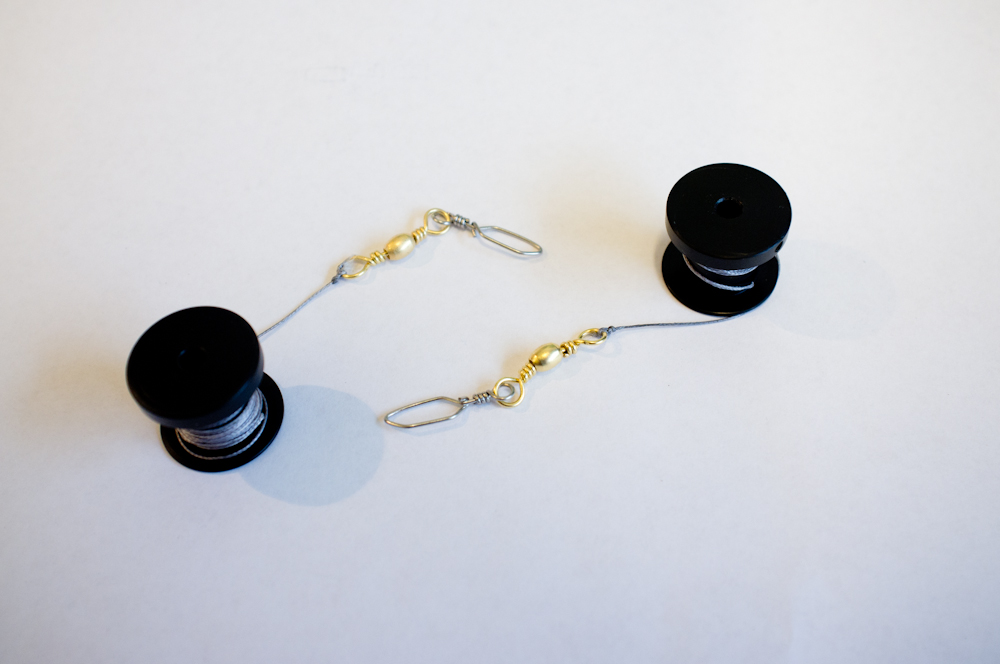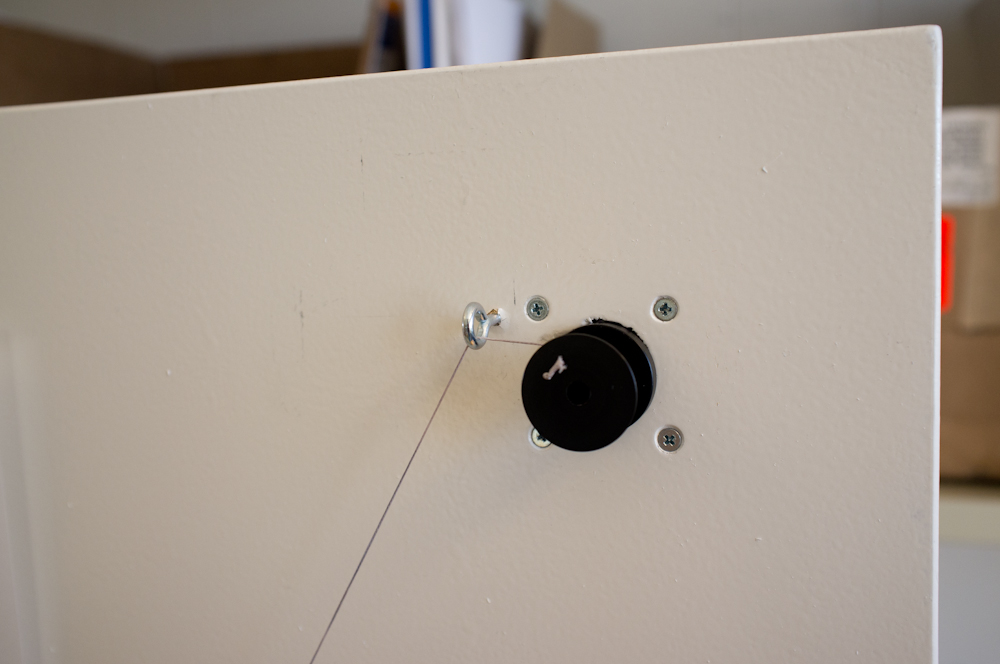 Better reeling performance was obtained with shoulder hooks: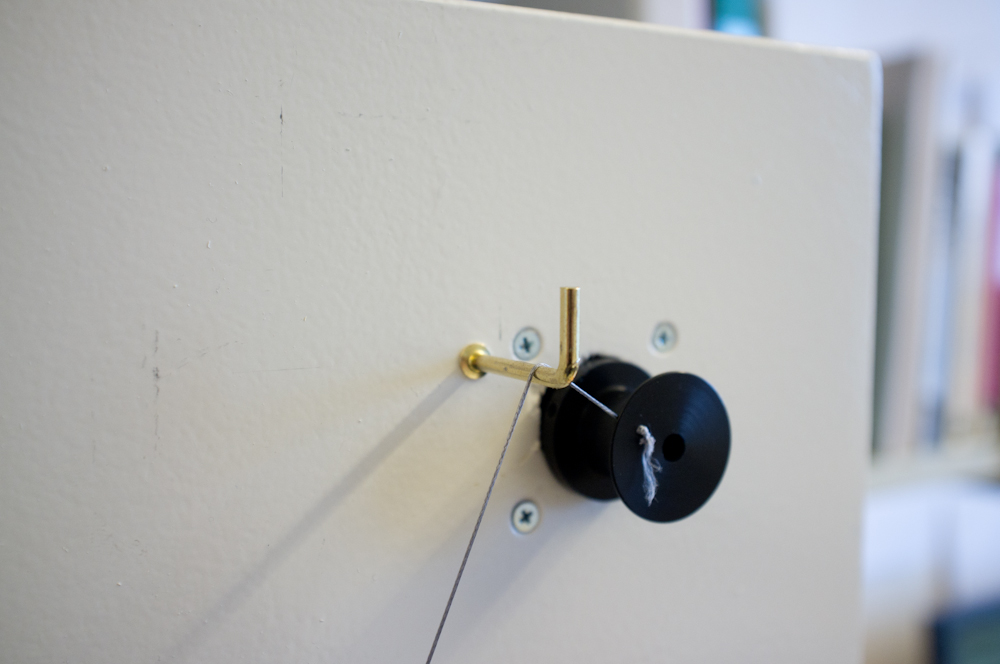 The stand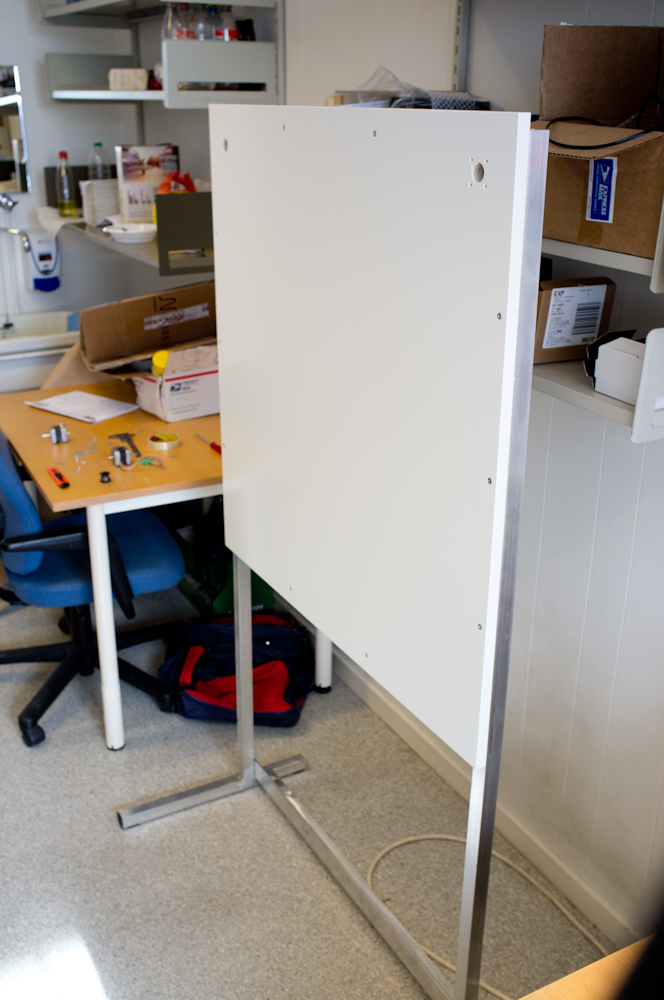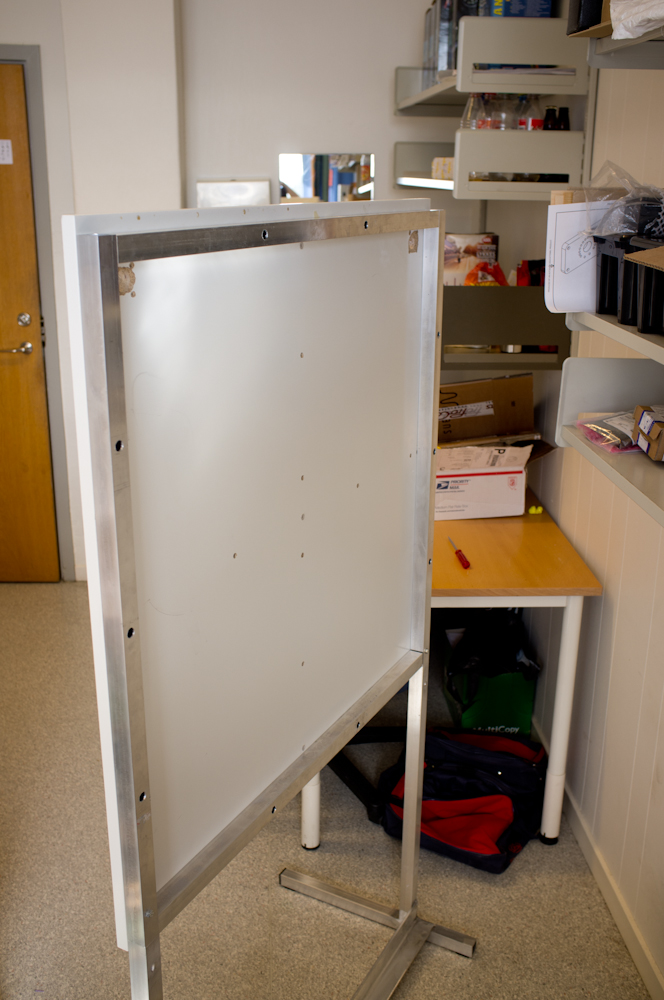 Assembling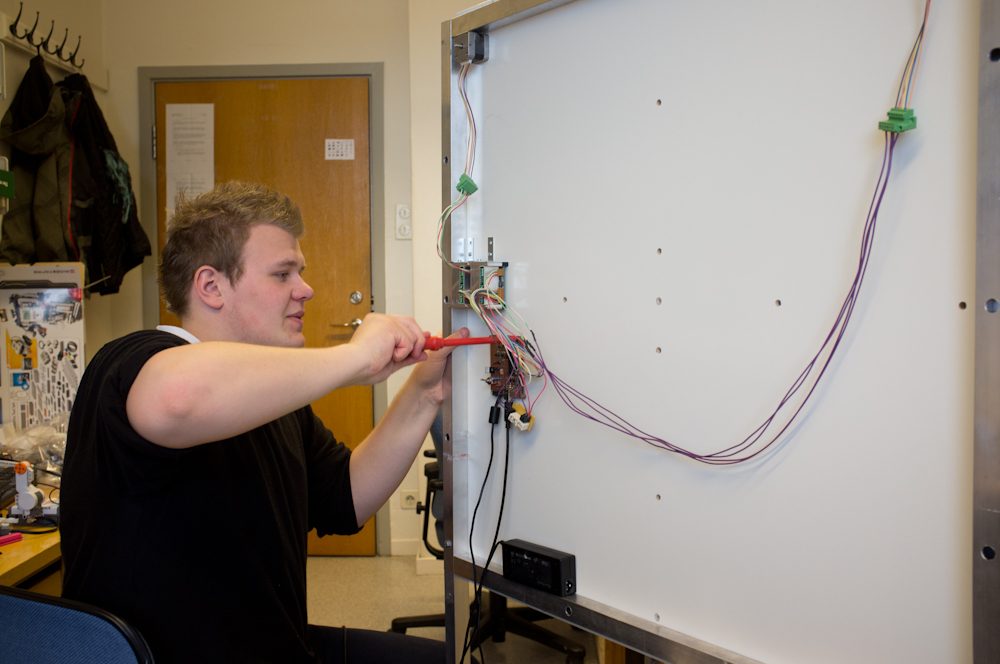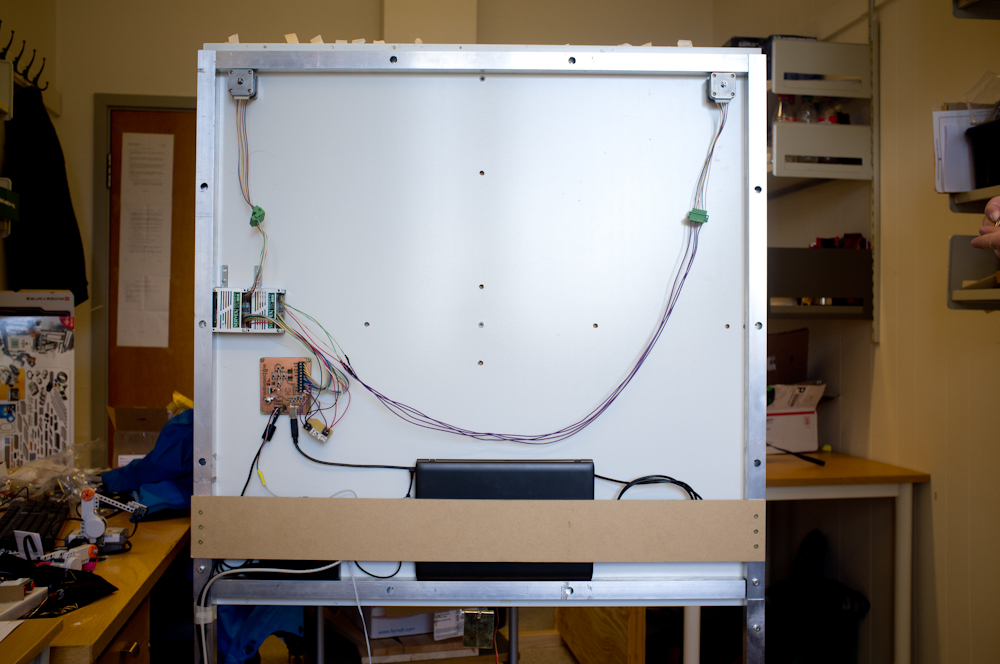 Drawing
All of the enhancements in the previous sections are a result of testing and failing. The pictures in this section show some of that process.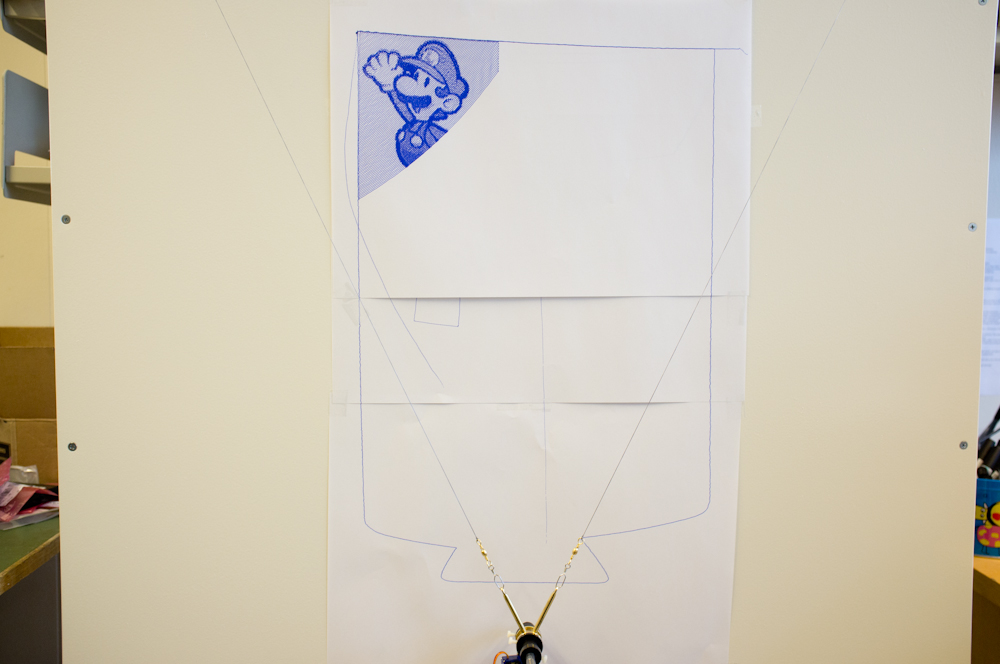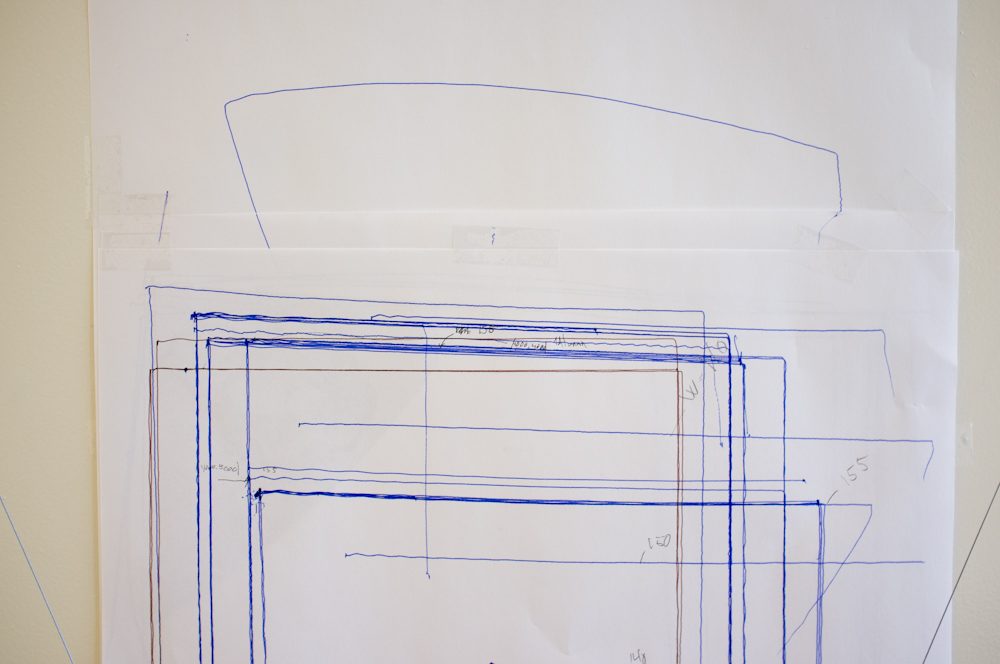 The blue pattern is drawn BEFORE the spool diameter was corrected, and the brown after.