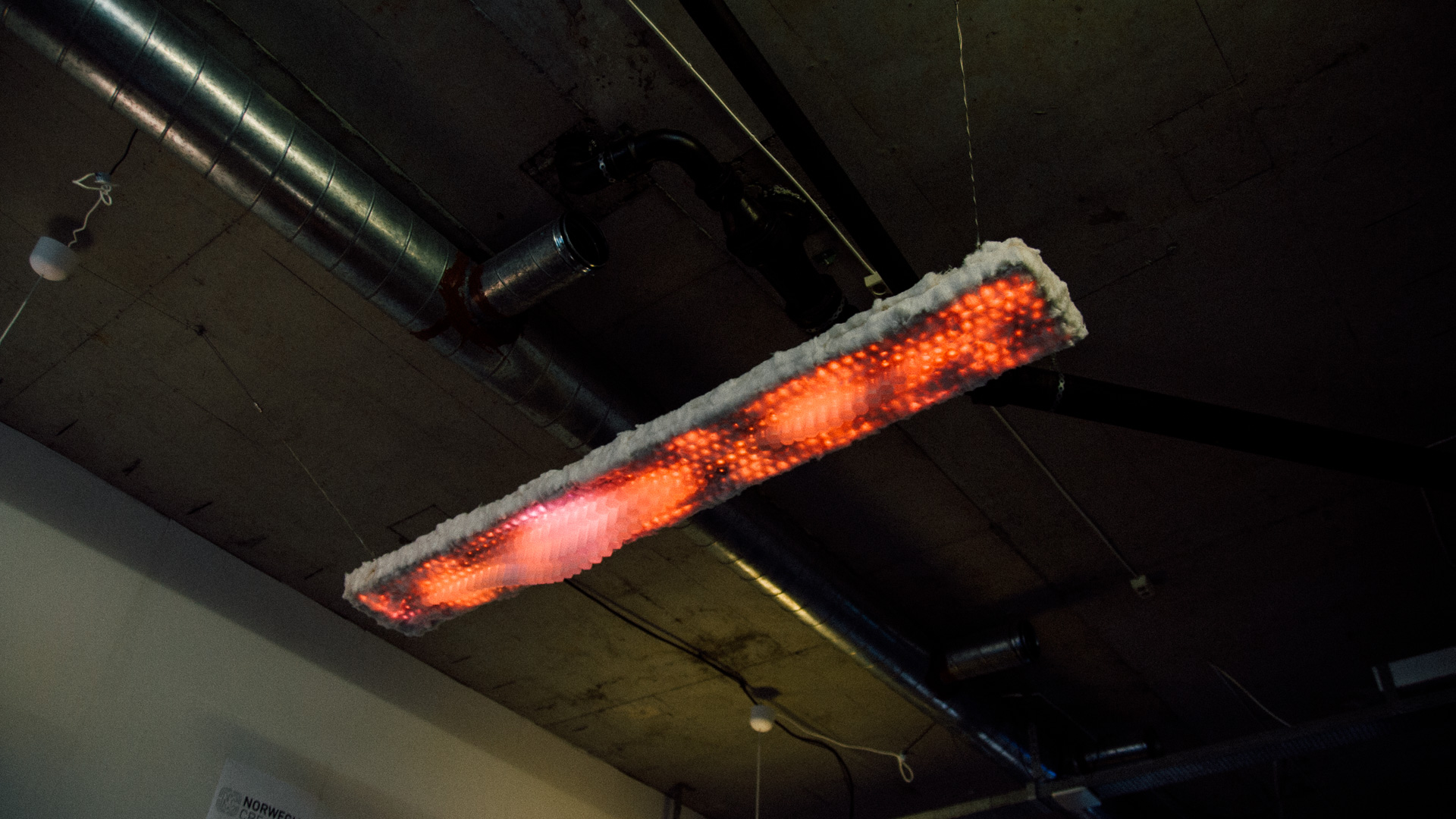 We've had a lamp hanging from the ceiling over our heads the last few months. This is a lamp we have made ourselves containing 512 individually controllable LEDs, a bunch of 3D-printed pieces and lots of cotton. It is of course not just giving away a constant boring white light, but instead it has a organic moving light going, constantly changing shapes and colors.
The coolest thing, however, is that it goes a bit crazy every time we get a new like on Norwegian Creations' Facebook page. So, if you want to bother us at work (you really should), tell all your friends to like us on Facebook!
In this post we go into the nitty-gritty details of all the technicalities involved in the design, implementation and building of the lamp.
And here will you find a behind-the-scenes video.