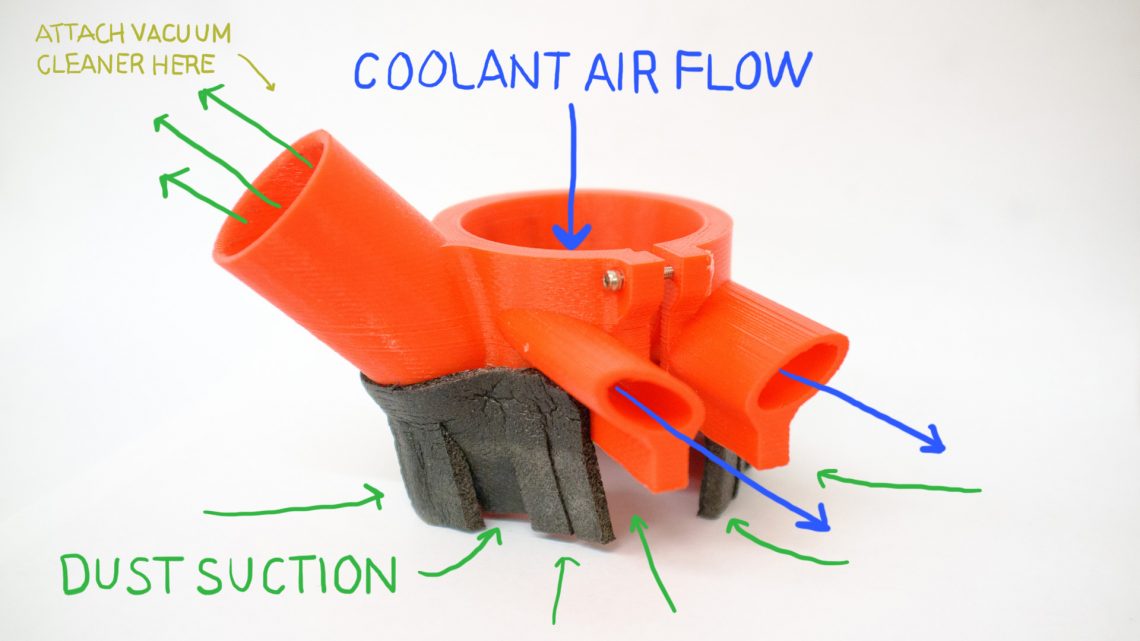 If you don't have a good performing dust collection system, the joy CNC machining will quickly fade away. Especially when you realise how much dust this kind of subtractive manufacturing creates.
We upgraded our Shapeoko 2 with a Makita RT0700C router.
This router is air cooled. And the air the router use to cool the motor creates a jet stream downwards.
An air cooled router is an expert at distributing dust evenly out in your workshop.
And the Shapeoko 2 does not include any form for dust collection, and therefore it was necessary to make one.
Challenges with a dust shoe and our first solution proposals:
Airflow from the router goes directly downwards: Change the airflow direction through the dust shoe.
Attaching the dust shoe to the router: Add a small gap and tighten it with an hex nut to attach it to the router.
Attaching a vacuum cleaner: Create a friction fit attachment for the appropriate vacuum cleaner.
After this was hammered down, we booted up our CAD-tools, heated the 3D-printer and printed the creation with ABS.
Scroll down for a link to a downloadable STL CAD file.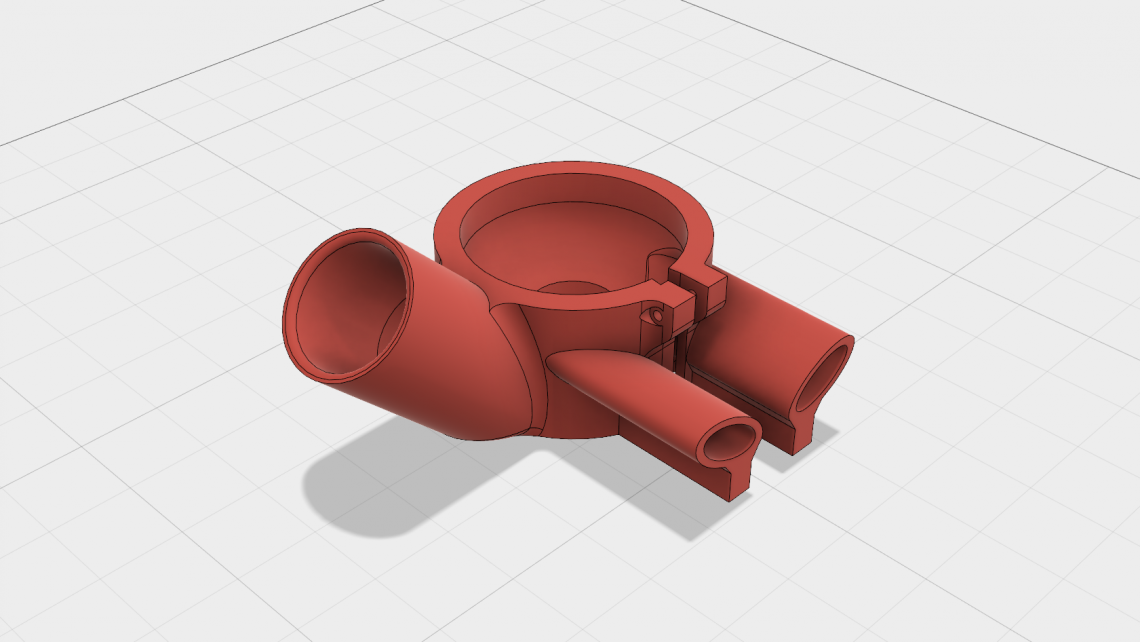 And the dust shoe needs some kind of skirt to make it easier for the vacuum to collect the dust. We created the skirt out of a small piece of foam (from a small foam seat pad).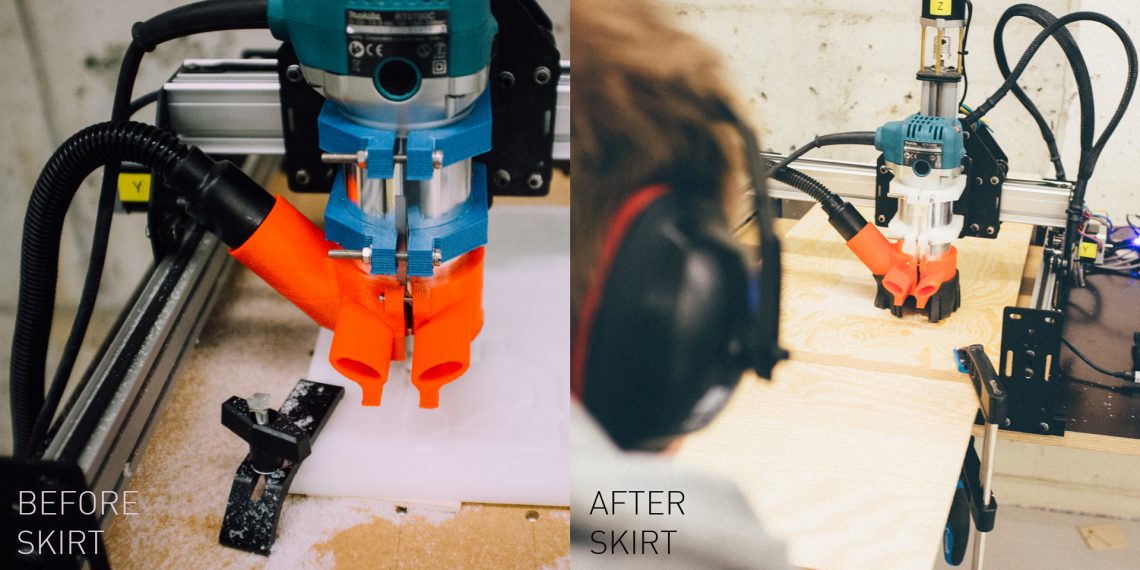 As you can see from the picture, it was a real mess without the skirt. But with: No dust escaped this dreaded super vacuum cleaner & dust shoe combo!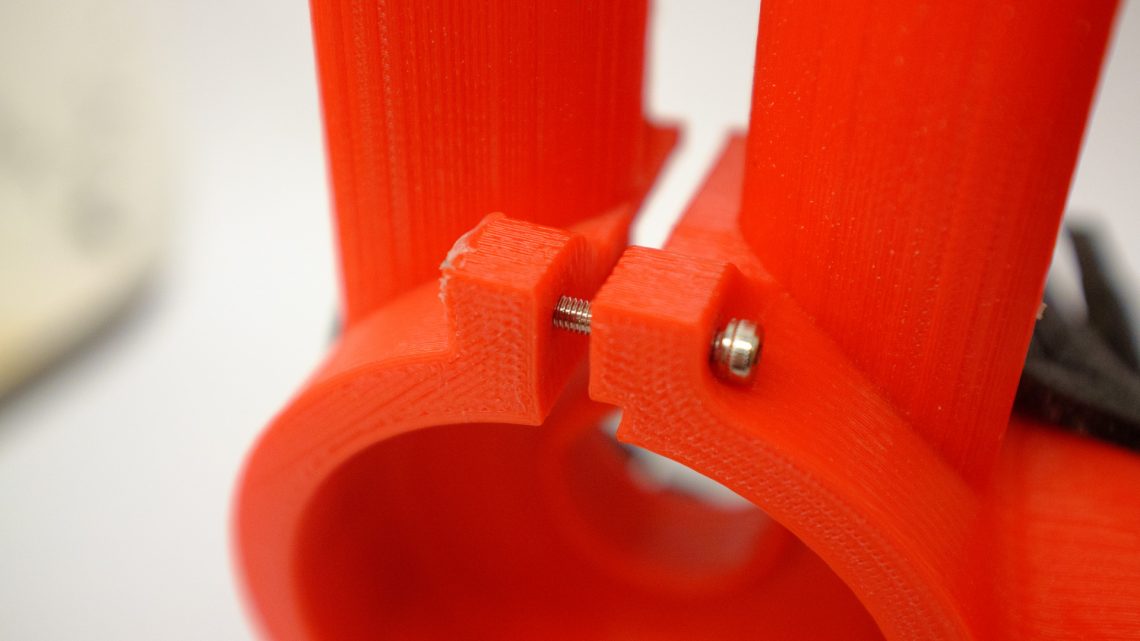 The dust-collecting capabilities is outstanding, but it adds some challenges as well. Amongst them is the need to remove the shoe to change tool, maybe the most annoying.

This work is licensed under a Creative Commons Attribution-NonCommercial-ShareAlike 4.0 International License.
You can download the (STL) 3D-model here.
You can download the original Autodesk Inventor file (.ipt) 3D-model here.