We are now preparing to have our Drawing Machine exhibited on Technoport Talks: Access Water conference that will find place in NTNU Realfagsbygget tomorrow (26.sept 2012). The Drawing Machine will stand outside of R8 from 08:30 to approx 13.00. If you are nearby you could catch the Drawing machine in action!
One of our plans is to make a time lapse video of the day. Since our GoPro does not have enough internal battery capacity to take pictures a whole day we need external power.
The camera location doesn't have any wall outlets nearby. To solve this, I made a simple regulator (Linear, bloody ineffective) so we could hook up an external (bigger) 12V  Lead battery: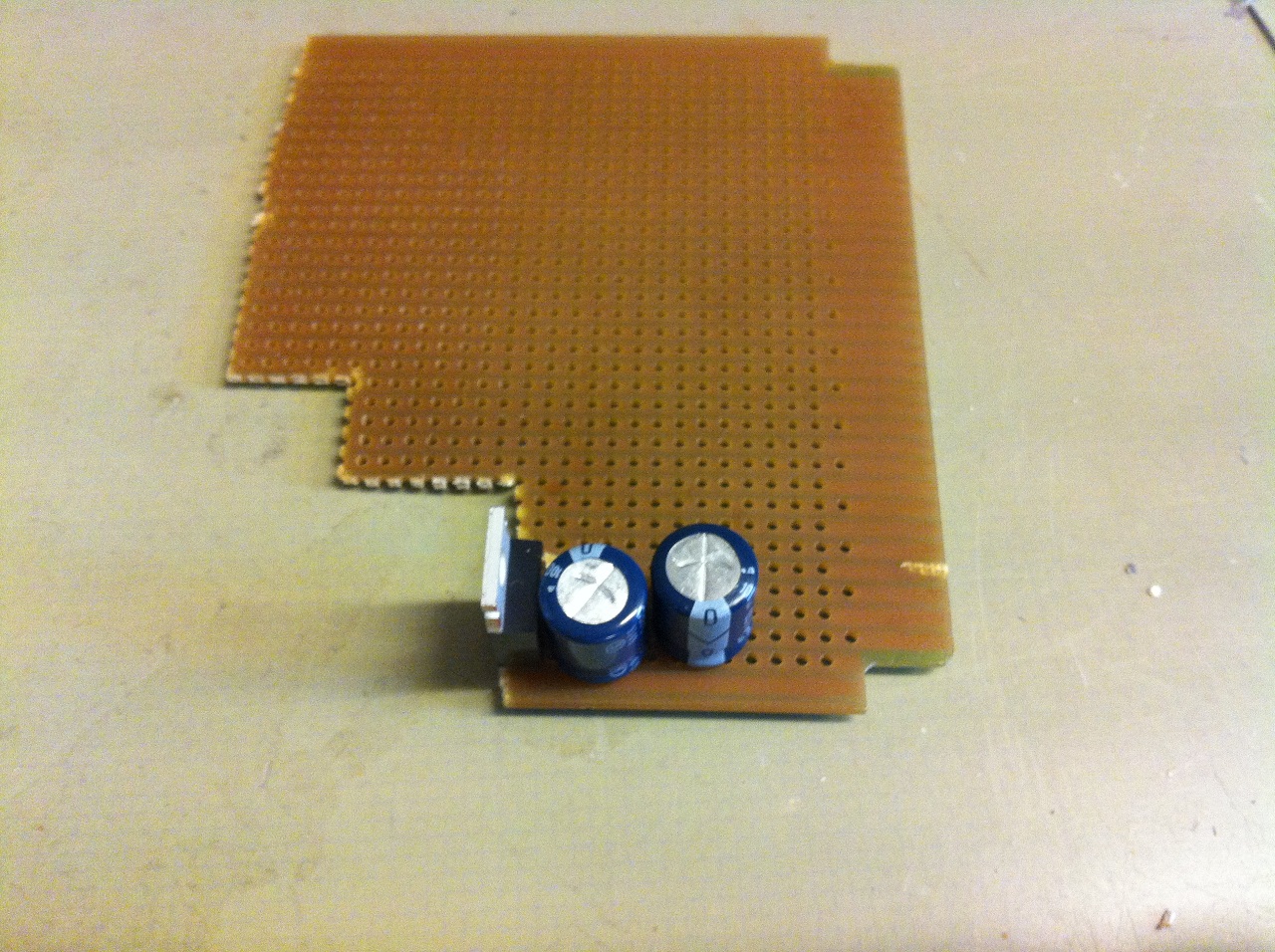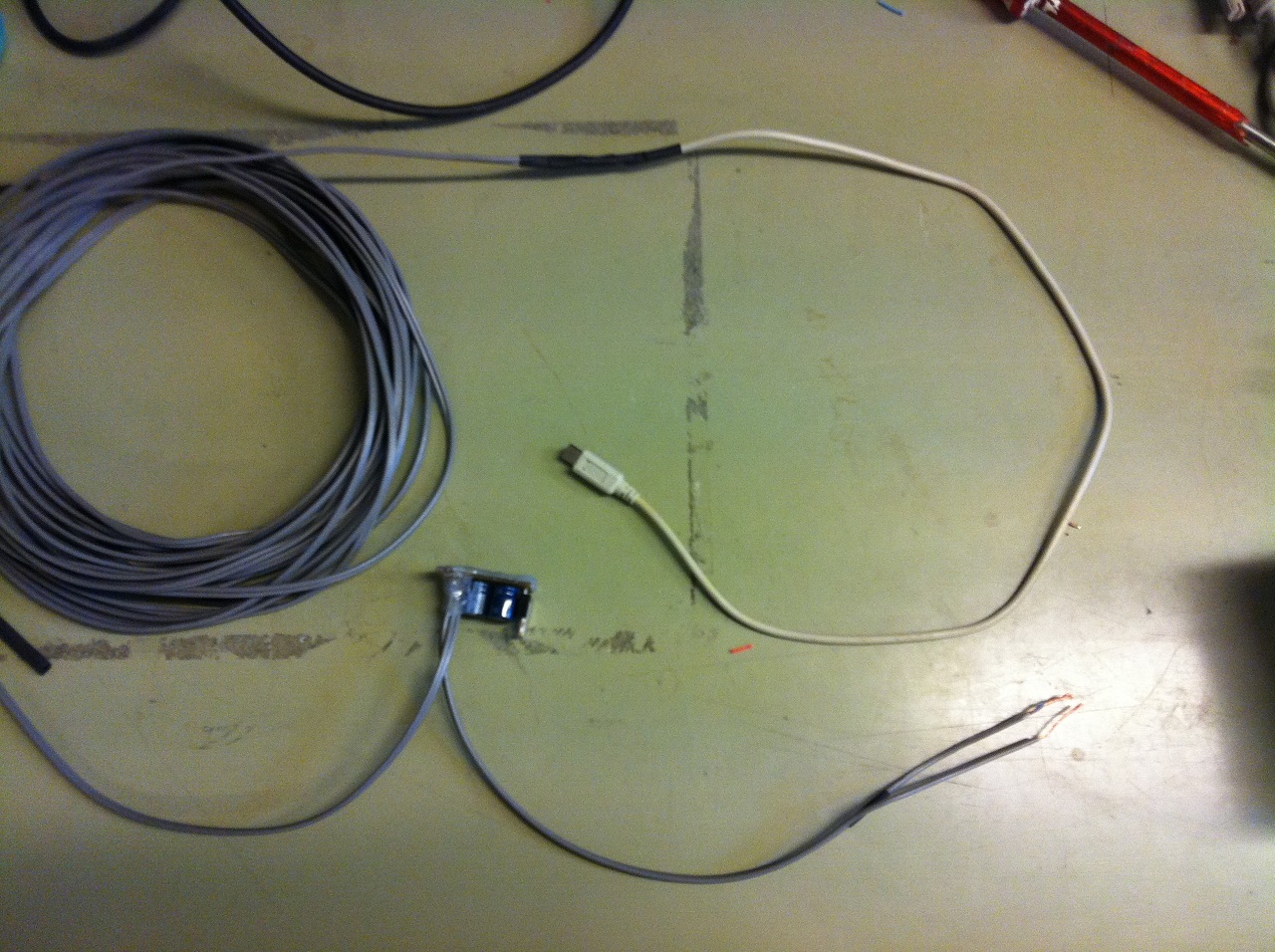 It's quite ironic that I'm using a linear regulator, considering that I want to extend battery life and this regulator is continually dissipating the difference between the input voltage and  the regulated voltage times current drawn as waste heat. This means it only has an efficiency of about 40%, but you got to take what you get!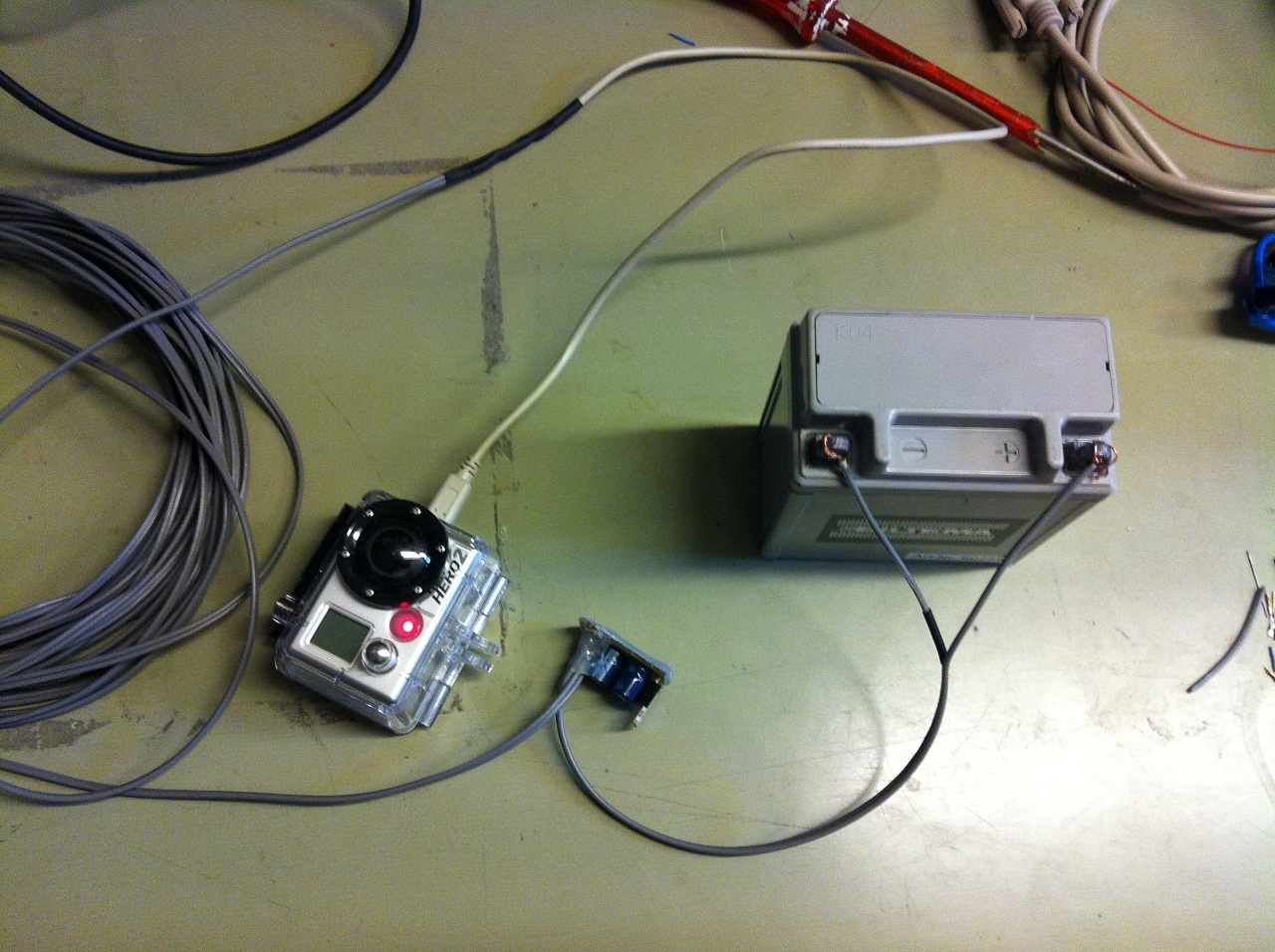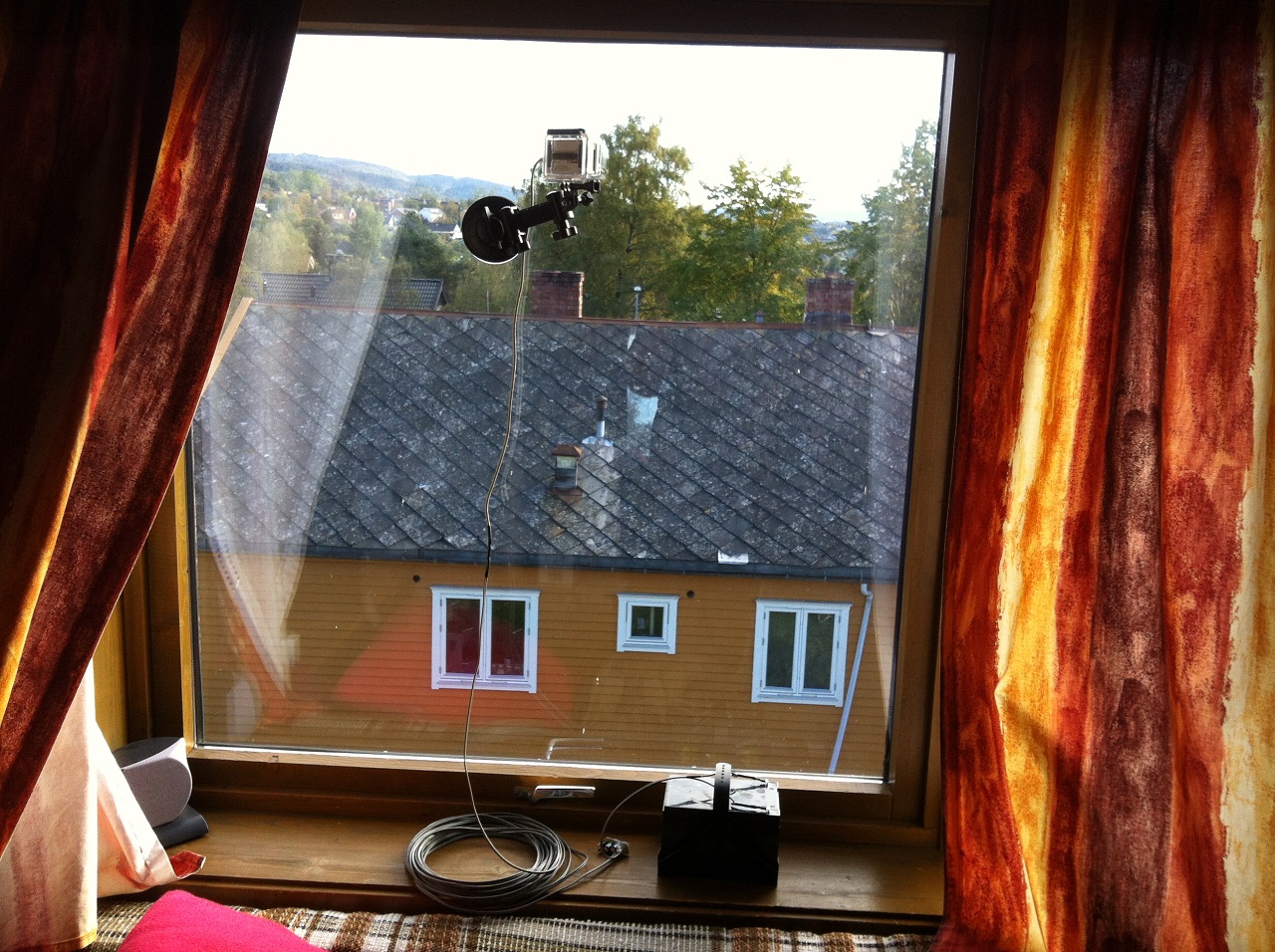 The image the machine is going to draw at Technoport Access Water should comply with the theme..
And to make this image we started out with a photoshoot of, yeah you probably guessed it; water. But since we cannot reveal how this picture is going to look yet, this is the only image I can show you right now: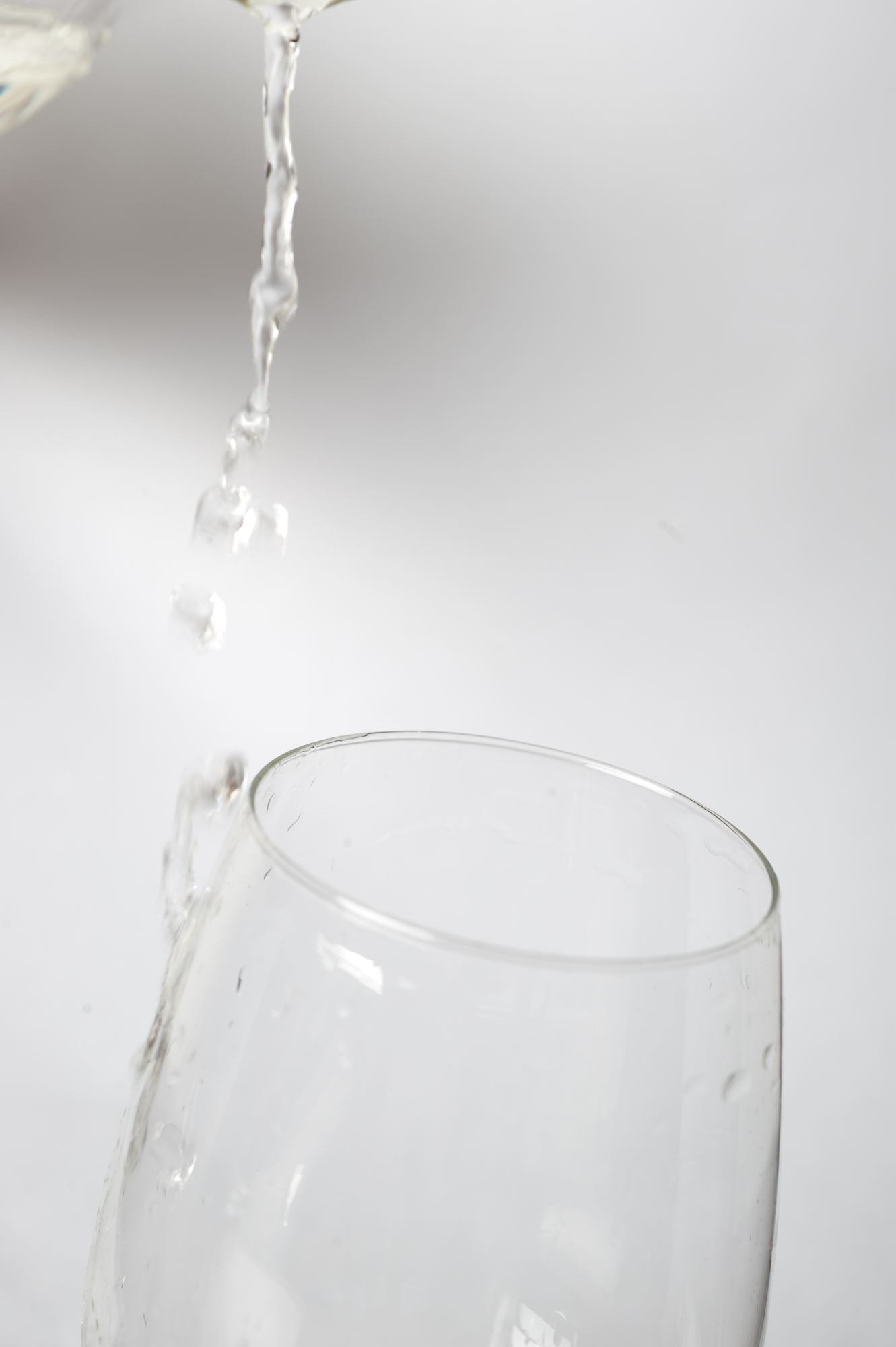 By the way, the machine is of course also drawing vector graphics now =D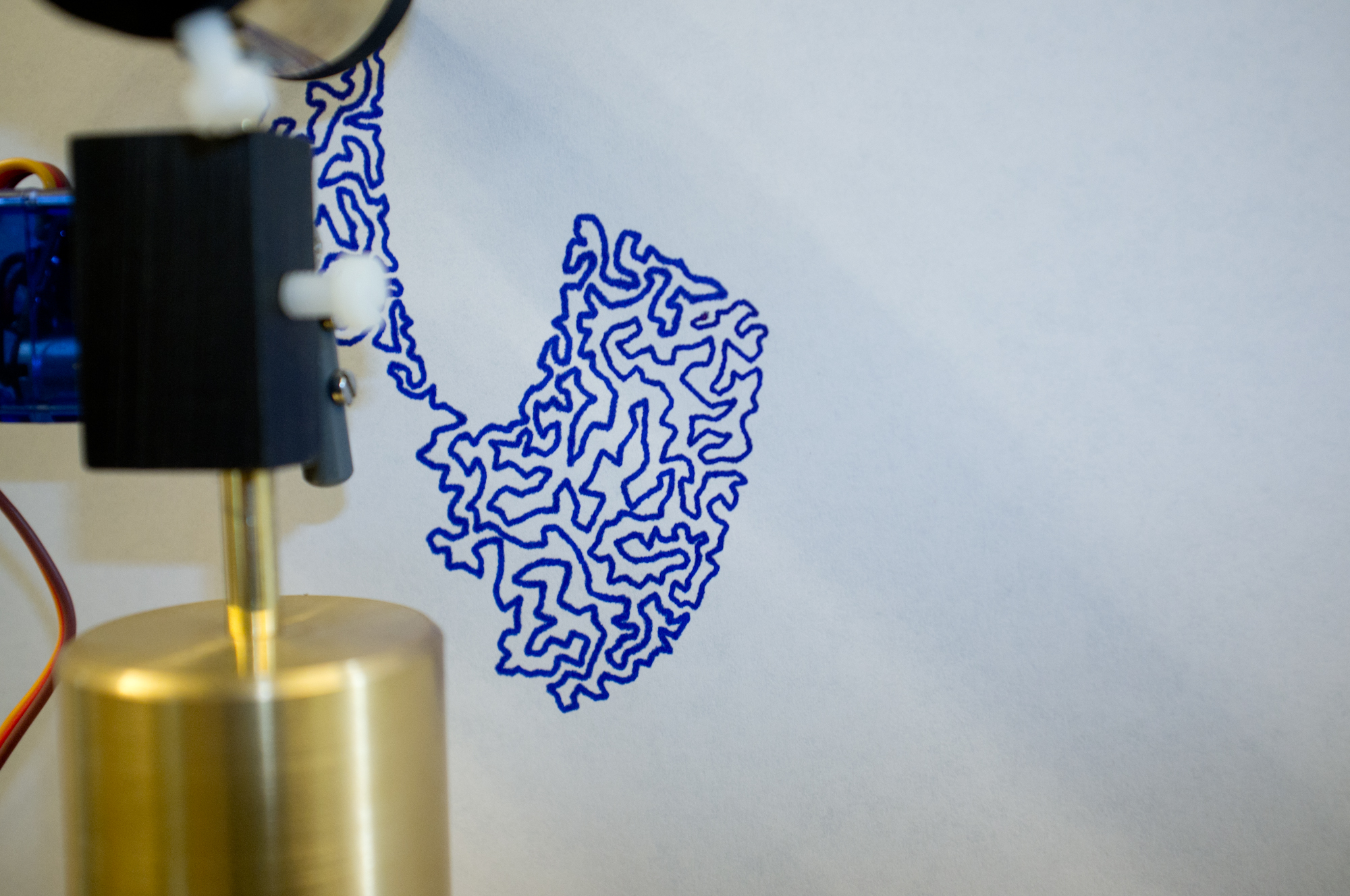 To sum up: The machine will be located outside R8, NTNU Realfagsbygget tomorrow (26.sept 2012), where Technoport Access Water is taking place from 08:30 – 13:00