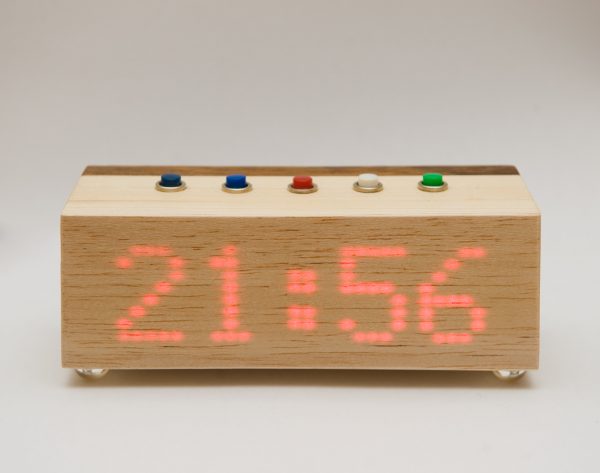 A beautiful and simplistic, yet technology dense clock.
This was a great exercise in creating something pleasing to look at, combined with the embedded technology.
Where to set the line? Where to compromise? Should appearance yield to technology or vice versa?
What you see here is just the beginning of a great adventure, so stay put. More is coming!
You can read more about this project here.