After a period of planning, reading numerous forum posts about brewing and scouring the websites of a range of chinese valve manufacturers, we have finally started the building process.  We settled on a design using a frame made out of steel, with two tanks on top.  The reason we want two separate tanks is that we want the system to be fully automated.  With a single tank design we would have to lift the malt container out after making the wort, and being somewhat lazy we decided this would be too much work.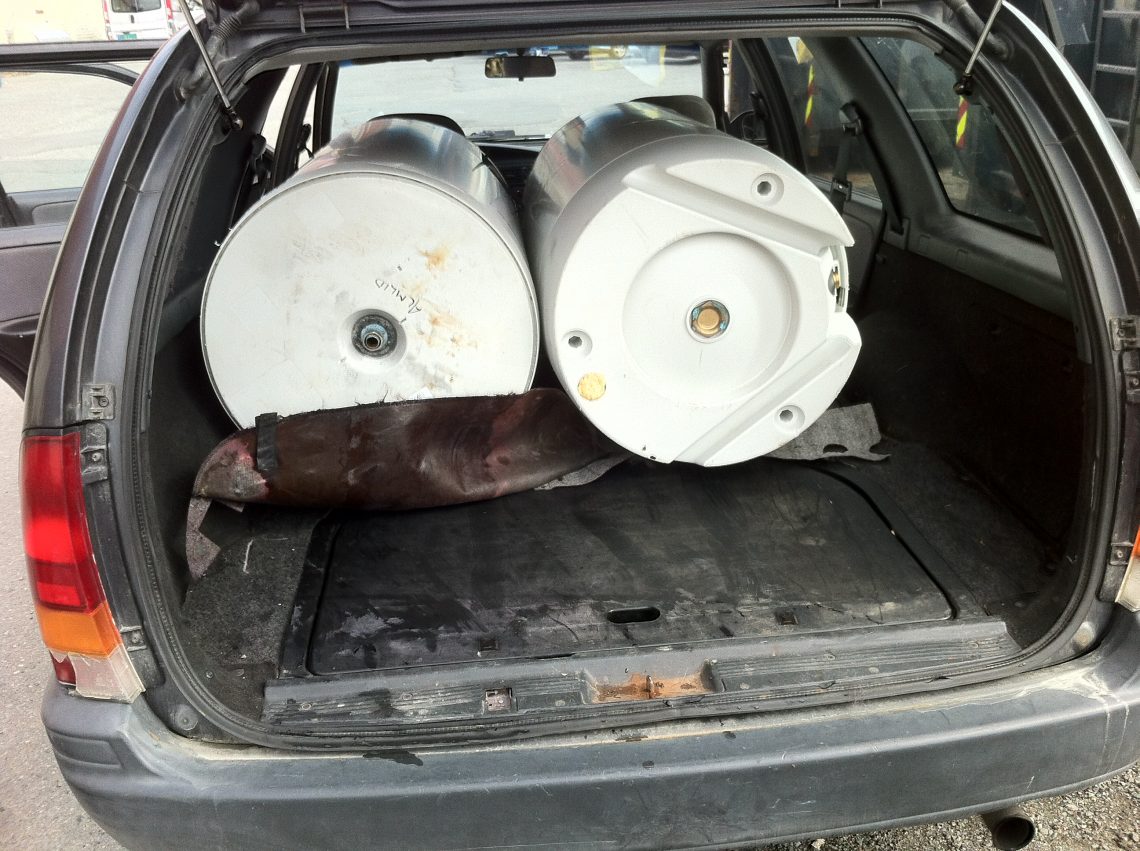 After getting the tanks from a local plumber, we started the process of removing the outer plastic shell and discovered that the tanks actually consisted of three layers.  First there is a layer of thin plastic, which serves as the outer shell, then there has been injected a foam-like substance between the outer shell and the actual tank which insulates the tank and lowers the heat-loss.  Removing this foam turned out to be a rather time-consuming job, as it stuck pretty well to the tank.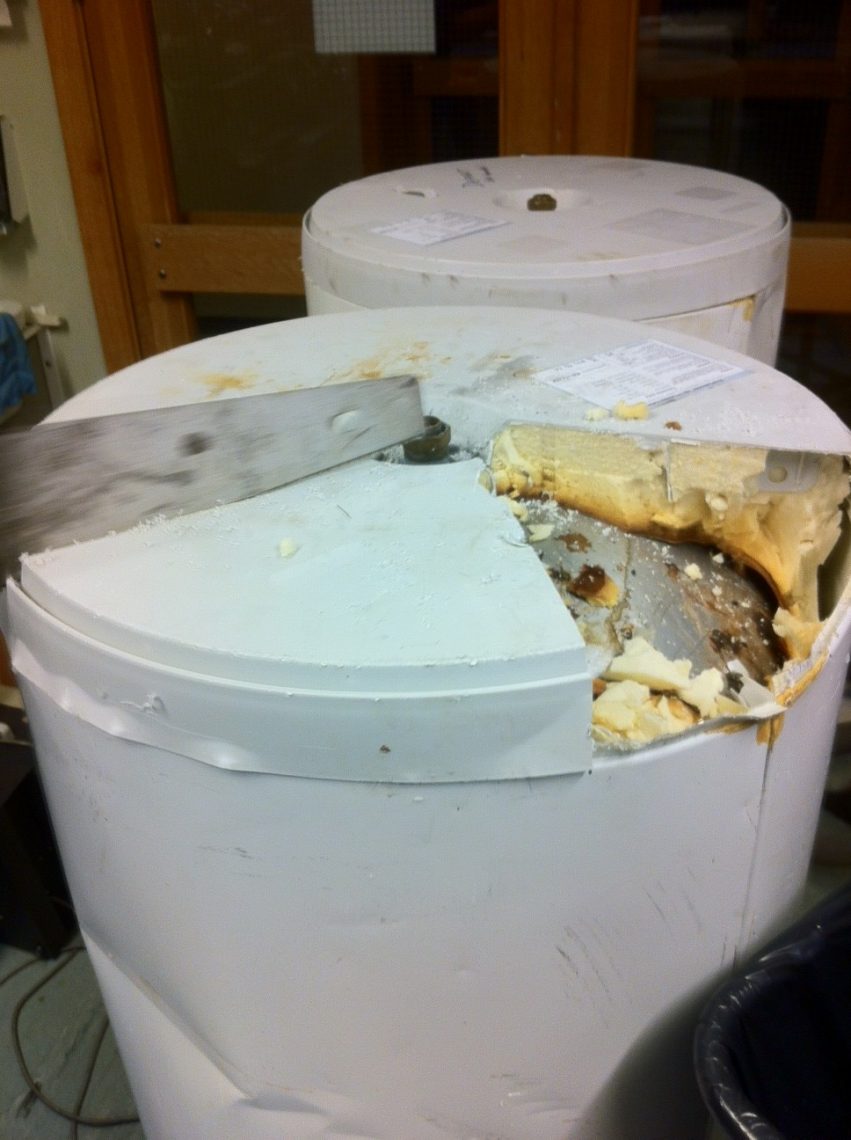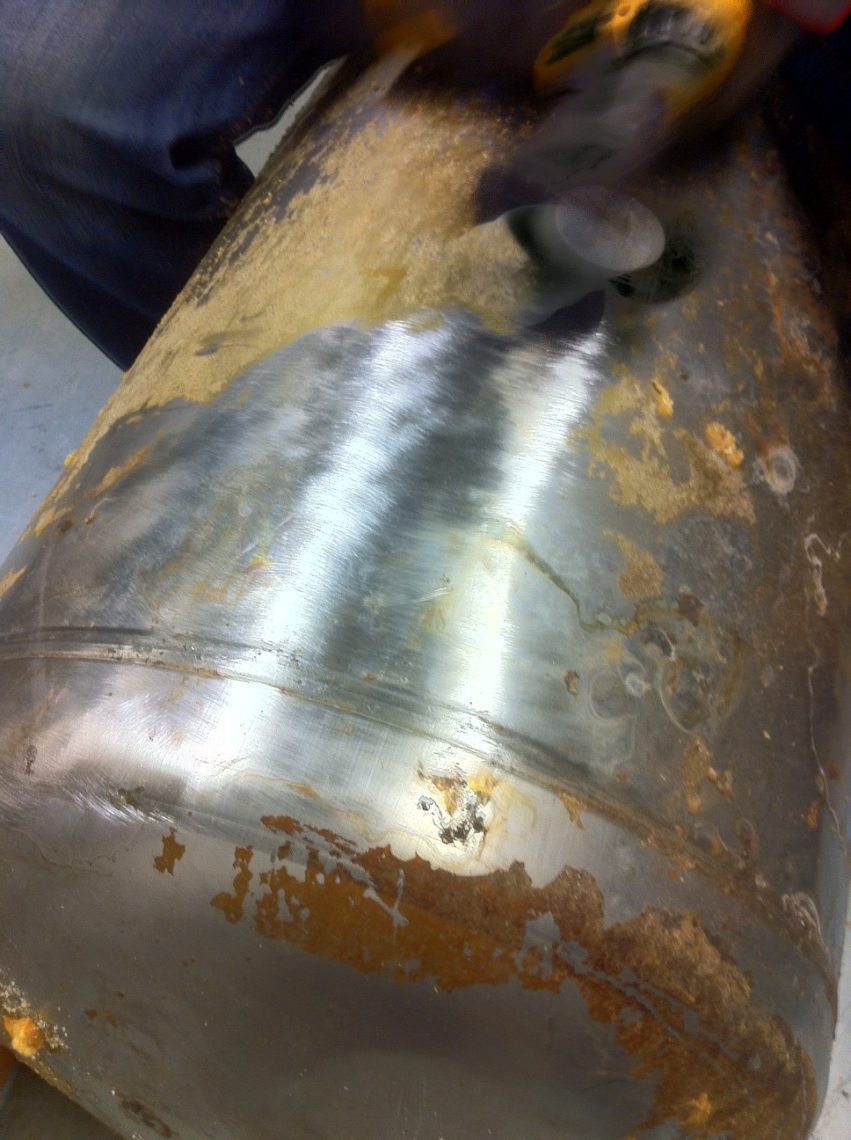 When this was done we discovered that these thanks were no good (they started making trouble in our neighborhood), because the steel in the walls was too thin. This lead to yet another trip to our local plumber where we picked up two older tanks. Beside this minor setback we have completed the frame and ordered a lot of parts from China and USA.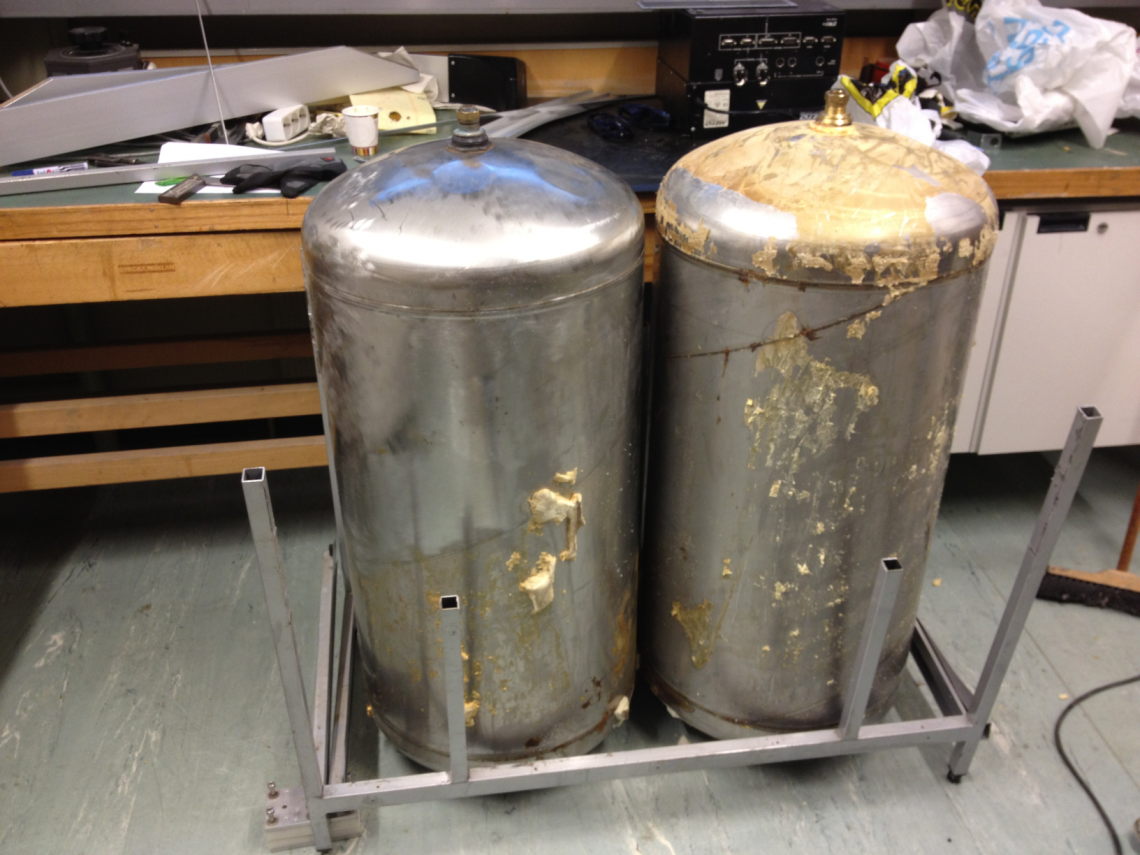 Had to dust off some welding experience from High School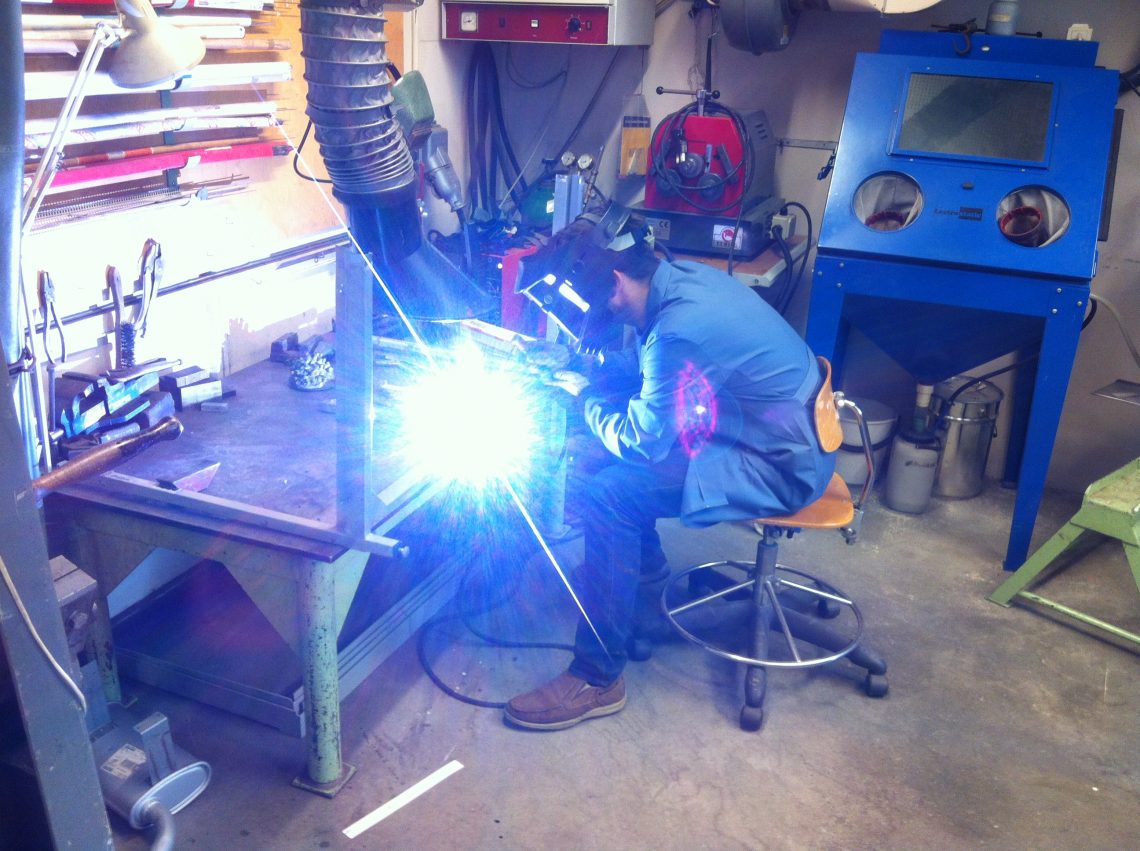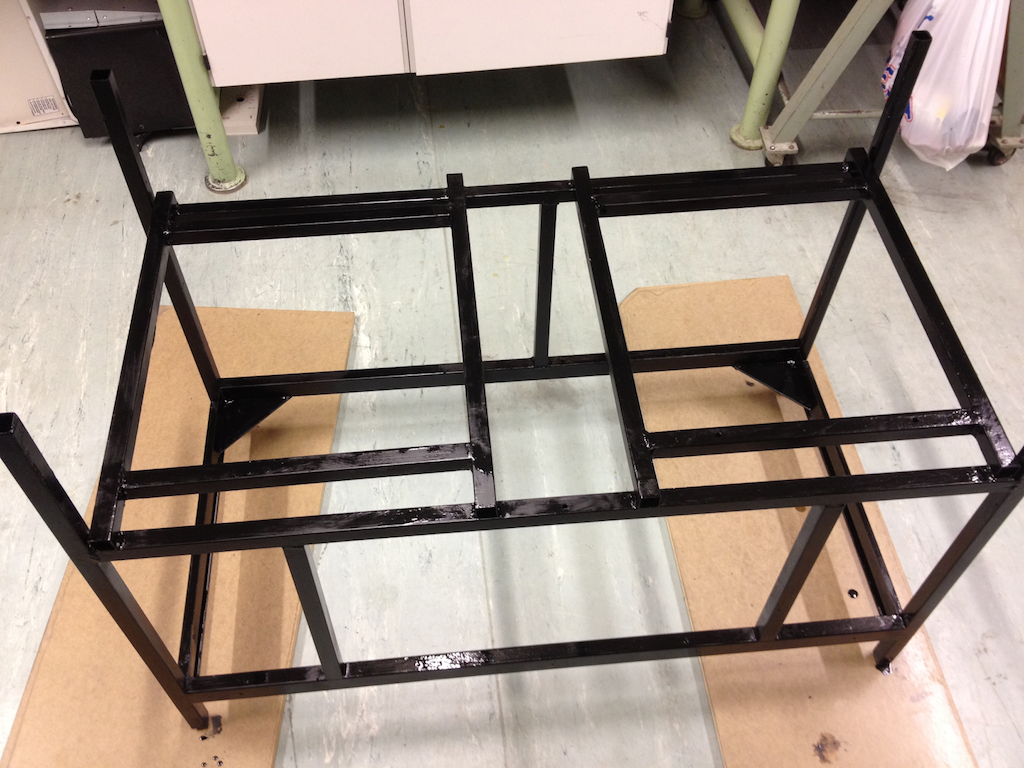 To be able to easily disassemble the piping to the tanks we decided to use Tri-Clover fittings , and after some weeks they arrived from Brewers Hardware USA. We have now delivered our new tanks and the tri-clover ferrules to a professional welder and are patiently waiting for them to return.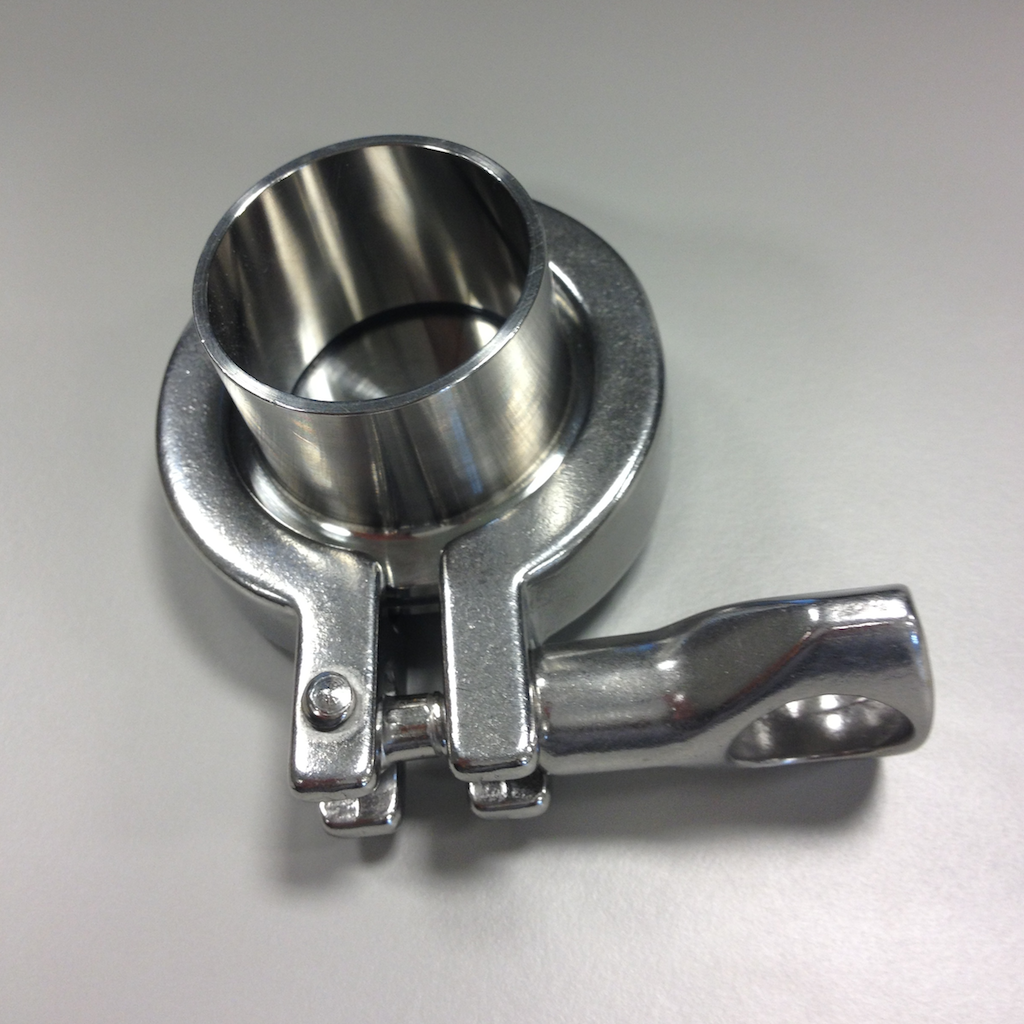 The next post will be about the parts we have bough and how we plan to make this thing automated!
Still in route for our christmas beer…