For Blåfrost 2016 we contributed to the making of an interactive marketing installation. Read more about it here.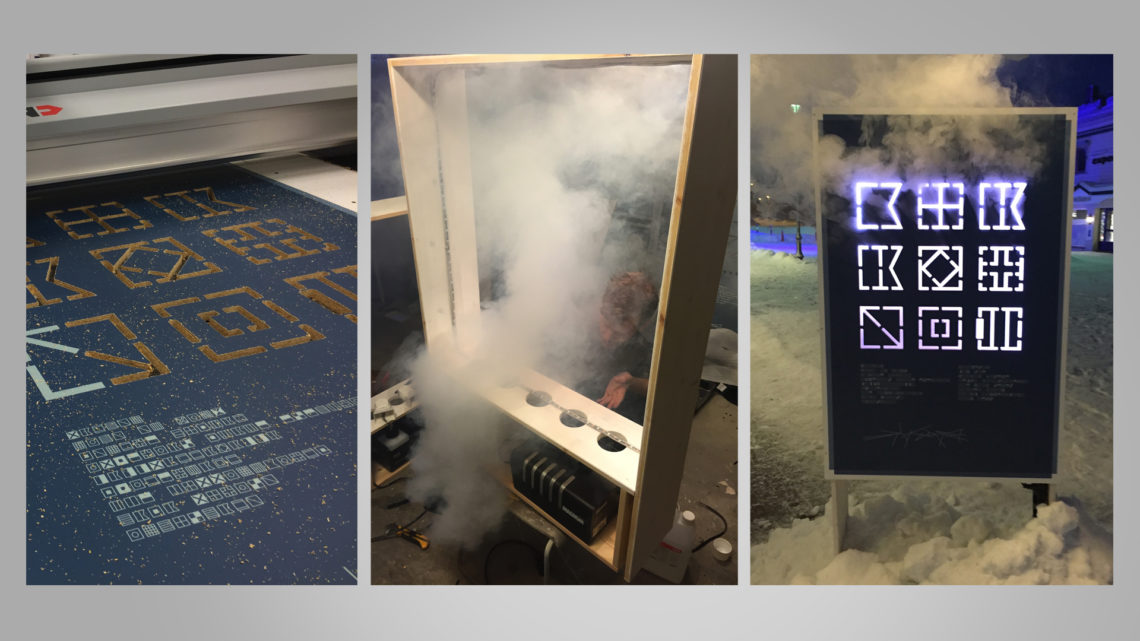 Whenever someone is near the installation, it lights up and emits smoke from a fog machine.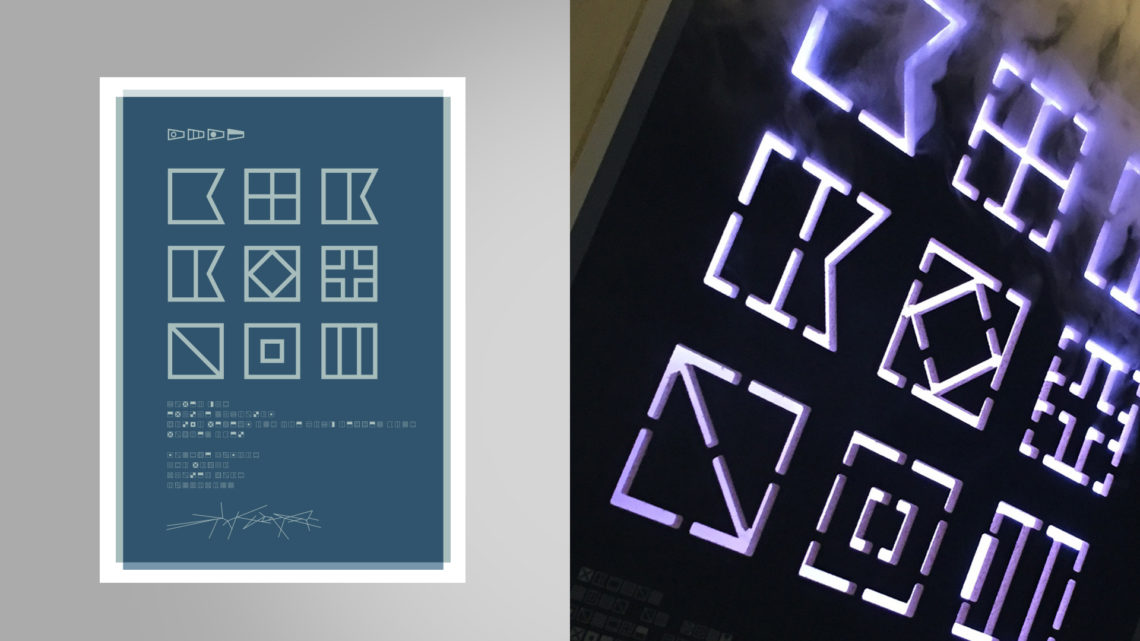 The graphics are printed on a wooden sheet and the biggest graphical elements have been removed with a CNC machine. This results in several openings in the poster where the spooky light-coloured smoke can escape.
The electronics consist of a PIR sensor connected to an Arduino which controls the LED strip and the state of the fog machine through an external relay board.