We bought a fancy new web camera for our meeting room, for use with video conferences and meetings. The camera works great, but lacks one critical feature: The ability to adjust the camera angle sideways. In addition, we wanted to mount it on the underside of our TV, since mounting it on top gives kind of a "birds eye view" of our meeting room table.
The camera comes with a flexible mount for various scenarios. It has a standard camera threaded insert, in the 1/4″-20 imperial standard.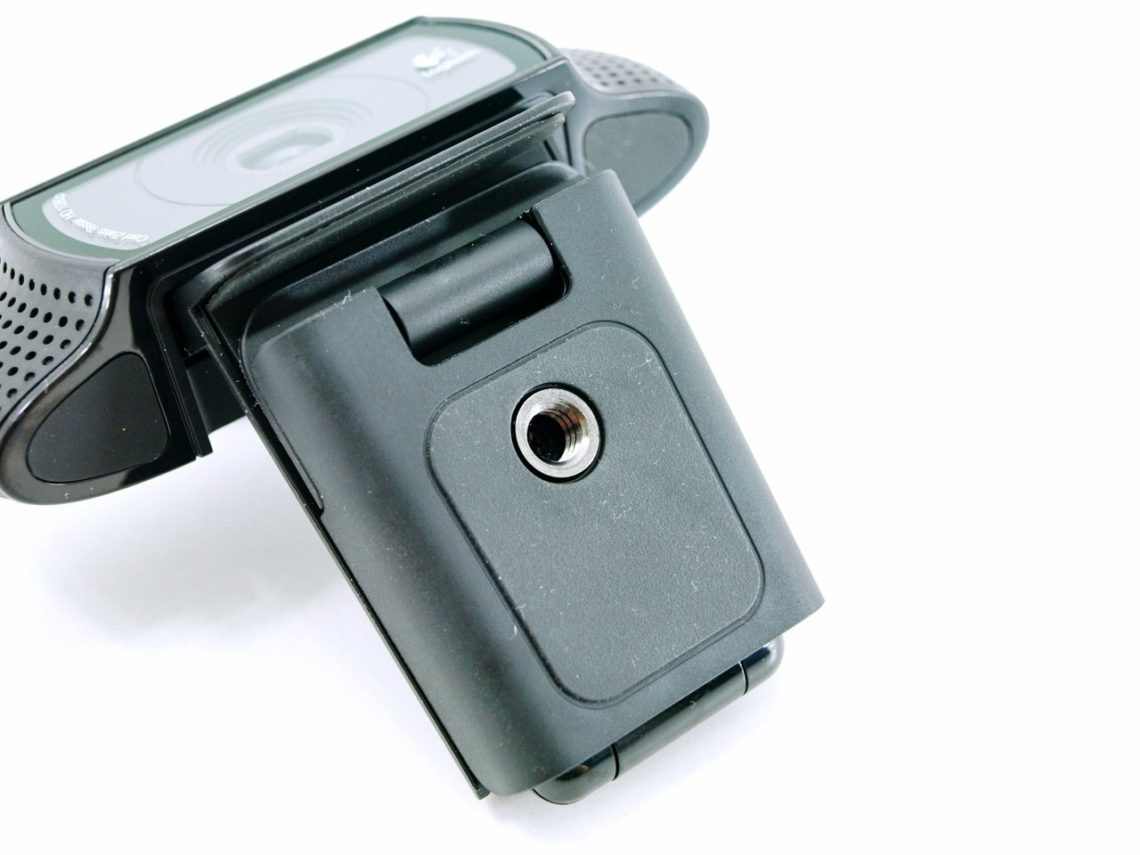 We decided to use this insert as a fastener method, but also as a pivot point for the sideways angle adjustment.
The next step was to find a screw fitting the insert. Since we are located in Norway (which uses a logical unit system), sourcing imperial standard screws is not that easy. But fear not, we have access to modern additive manufacturing processes!
We download the STEP file of the correct screw from the McMASTER-Carr website, and imported it into Fusion 360. We then chopped off the screw head, and created a bigger thumb screw from the original part.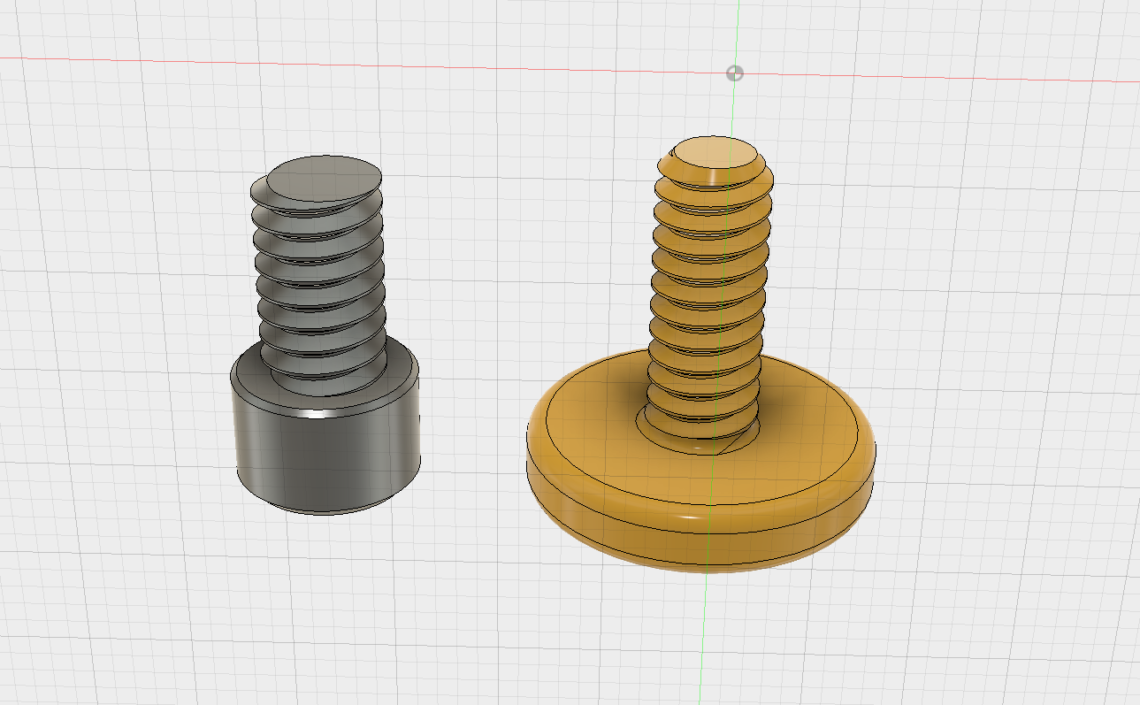 We then designed the rest of the mount around the camera. It was designed to be attached to the TV with double sided tape, so a large flat surface was required on the top. We also made sure to have enough space for the camera to turn when mounted. This is what we came up with: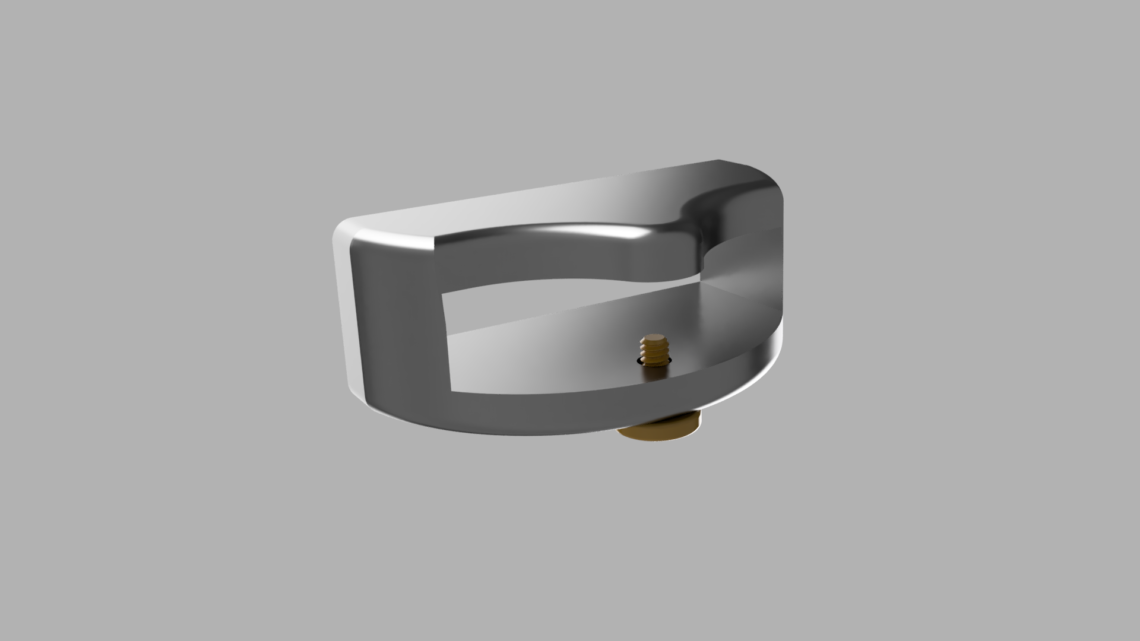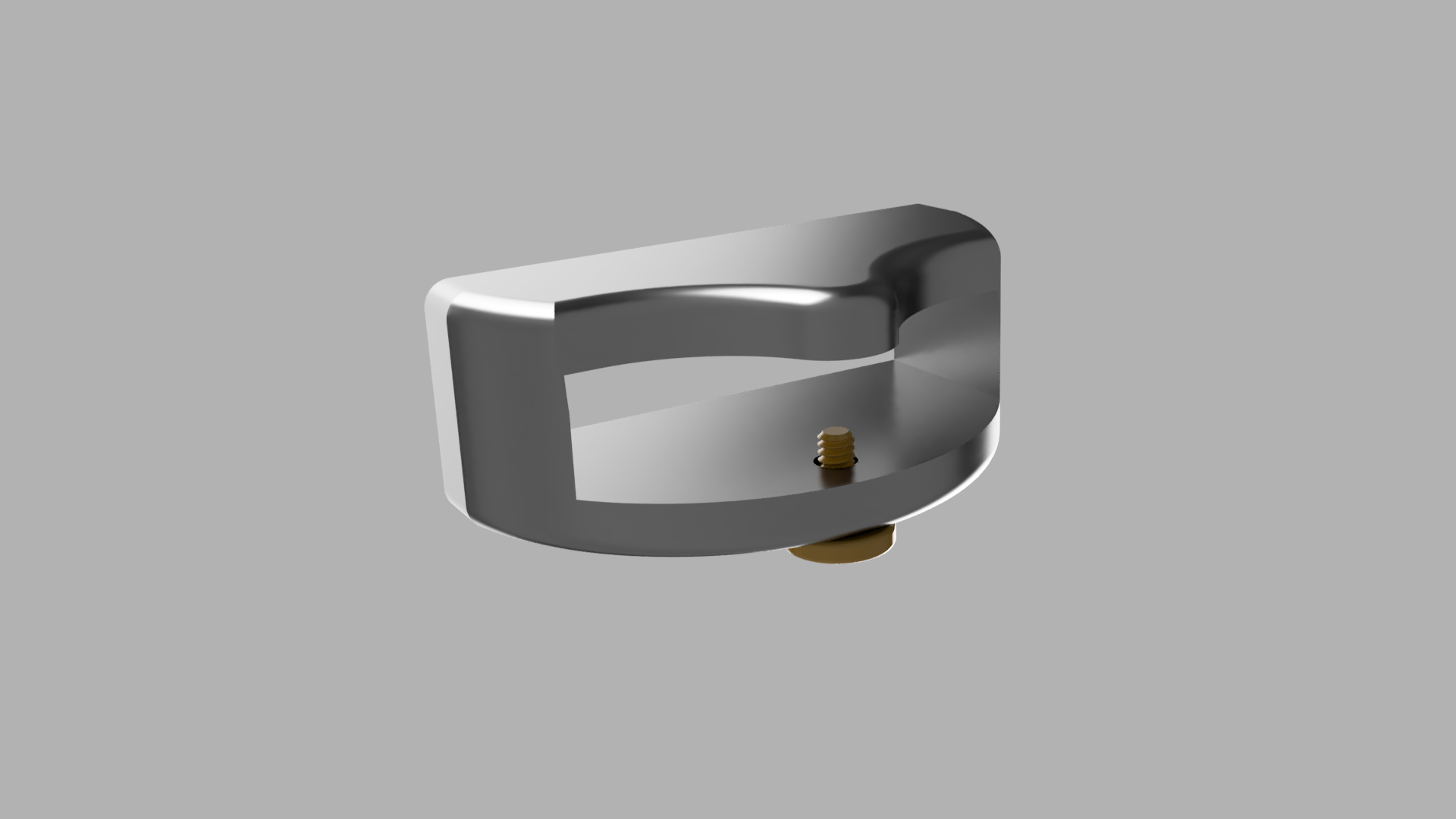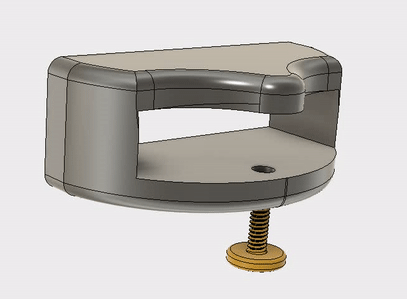 Both parts were printed on our 3d printers using PLA plastic. The screw was printed at 0.1 mm layer high and very low speeds, to make it as accurate as possible. We had to scale the screw down to 90% to make it fit the threaded insert. It worked surprisingly well, and is probably something we will do more in the future.
Our first mounting attempts failed because of weak double sided tape. We had to find the really strong stuff in order to make it stick under the TV. In the pictures below, you can see how it looks on our TV. We did not have any conference calls scheduled today, but we found a great stock photo to show on the TV in the last picture.
Files

This work is licensed under a Creative Commons Attribution-ShareAlike 4.0 International License.
The STL files for everything 3d-printed in this project can be downloaded here.